Here are the stories of eight Ukrainians who have received aid through SGA's Ukraine Crisis Aid during the war. Aid is purchased locally in a Ukrainian region and is distributed by a ministry team led by SGA-supported Pastor Dima. 
Take the time to read their responses to questions asked by our brothers and sisters in Christ, as they met with them to extend the love of Christ and provide emergency supplies.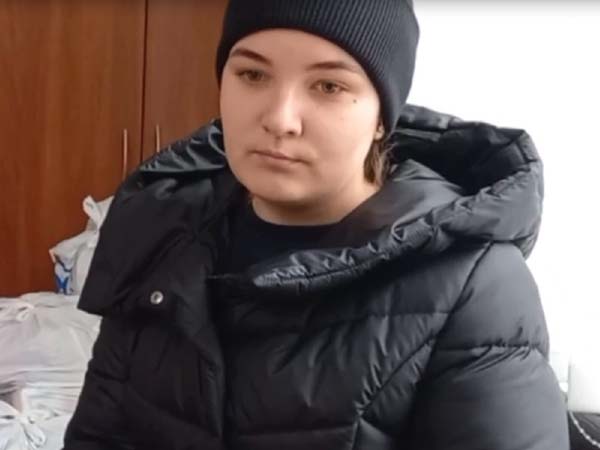 Anastasia
My name is Anastasia, my family is made of four people and we evacuated to Zaporozhye from Pologi. The assistance that we receive here is very timely and important for us, especially food package and hygiene items. Receiving this assistance, we see God acting through the people who disposed their hearts to donate on the needs of other people. The war continued for almost a year now, and I can say, that I had faith and trusted God even before the war, but in the last 11 months my faith and trust has only grown. Indeed, we could see how He cared for us before, and trust He will not leave us in the days to come. To your question about what God expects from me, I think I should be more thankful for what He gives and does for us.
A family from Kamianka
My husband, our child and my grandmother and I came [here] from Kamianka in September 2022. The assistance that we receive here is very helpful for our family, because we lost our house during the shelling and everything we had, all our belongings are gone. Therefore, it is vitally important, as we can receive clothes for our child; we received food and would not go hungry. We are very thankful for that! I personally see God's hand in the way we are welcome here, through people who care and provide help for families like we ours. I see it as the help from God. Moreover, when the rocket hit our house, God saved our lives and kept us intact and healthy. I am from a Christian home—my Mom and Grandma are believers, and I trusted God before but not completely—I did attend the services, I believed, I prayed—now my faith and trust to Him is utmost, as He saved my life, so that I could live by faith.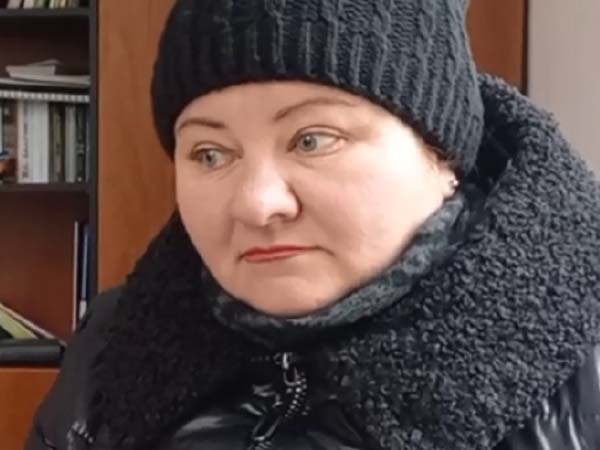 Yulia
My name is Yulia. My family—my husband, our son and I—evacuated from Gulyaipole in March 2022. For us, the displaced people who have lost their jobs, receiving assistance is very important and we are very grateful to all people who provide such a help. I believe in God, maybe not like others, as I do not go to church, but I think God works through other people. During the war, my trust to God has grown, as I can see many blessings. To your question, what God expects from me, I can say that maybe He wants to teach me something, but I do not really know what exactly, maybe to walk by faith, and He wants me to change. Of course, I am not able to help in the same manner that I am helped, but I try to be useful in attending to the needs of other people. Thank you for everything!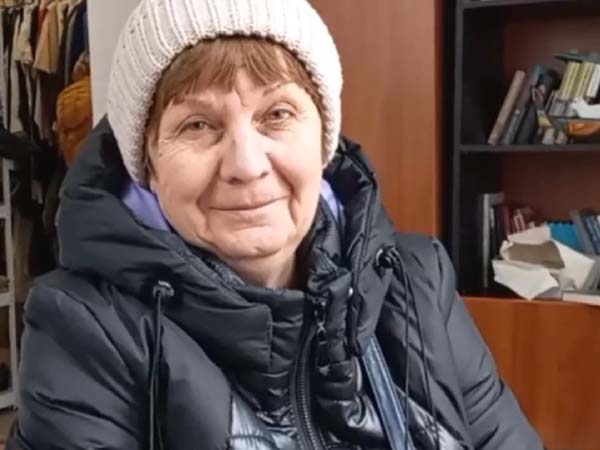 Olga
My name is Olga Ivanovna. Our house in the village of Preobrazhenka has been hit by a rocket and is not repairable. So, we evacuated to [here]. We did not know about places where to receive assistance, and some people told us about this center, and we are very happy, as we have to pay large utility bills, therefore such assistance is very helpful. We see God's hand in giving us life, in our survival. We feel His care that He renders towards us. I pray every day to God, asking Him to sustain us, to keep us all healthy, for returning home, even though we have no house, but we trust that He can provide. It is hard for me to say what God expects from me; I know that we continue believing and clinging to Christ.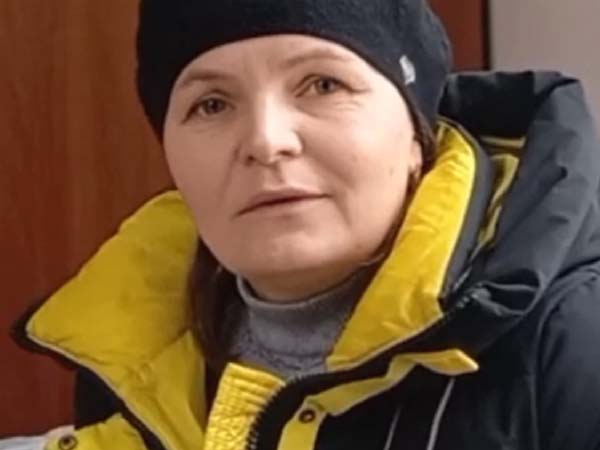 Galina
My name is Galina. My family — my husband, our children and myself — evacuated from Gulyaypole. We lost our jobs, therefore the assistance is very important to our family to survive. We believe in God and we witness how He acts, sees everything and is in charge of everything. The last 11 months of this war, God was protecting us, and we never ceased trusting Him. We attend the church here, pray to God, asking Him for helping us and for keeping us. May God bless you!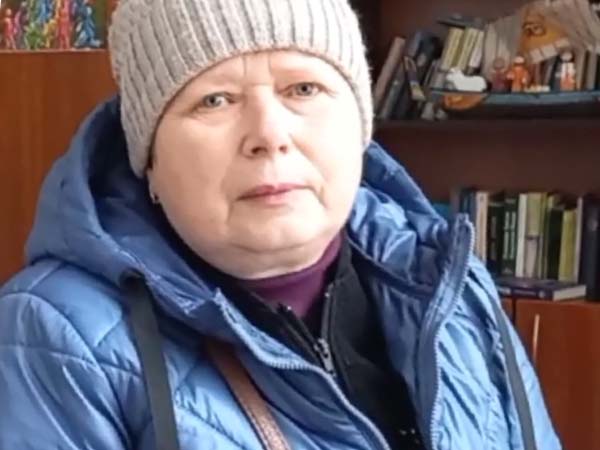 A family from Orikhiv
We came [here] from Orikhiv in December 2022. Before that, from the beginning of the war, we evacuated [elsewhere], where my husband's aunt lives. The help that we receive here is so important for us, as we do not have anything left — our house, our business – everything has been destroyed. God is with us, in all circumstances; He helps, provides and protects. Our son is defending Ukraine in the line of duty, and in this situation God gives His protection, as well. For almost a year of this war, we feel God's special love, as we pray to Him. This is the time of trial, and I think God expects us to pray more, be thankful, as after the trials He always sends His blessings. We just need to continue trusting Him.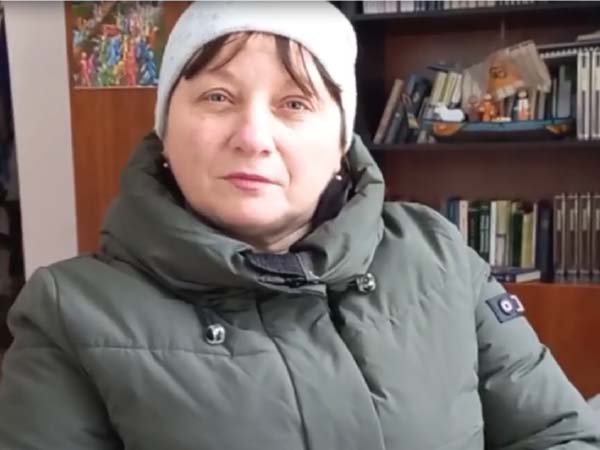 Svitlana

My name is Svetlana. We came from Pologi six months ago. We lost our house, job… therefore this assistance is vital for us. We see God's loving-kindness in our situation through other people's hands, and our faith and hope in God is growing. I feel more and more God's comfort, in spite of hardships and trials. I think that God expects us to be always thankful to Him and to come to Him in prayer more often, and I am grateful for all His goodness!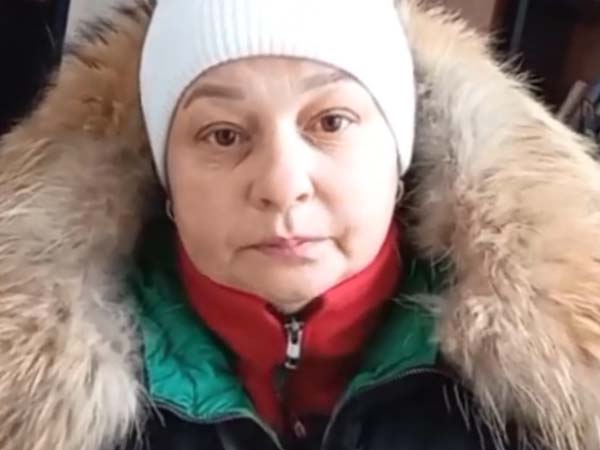 Diana
My name is Diana. We came from Orikhiv. My family — my husband, my daughter and her nine-month-old child and myself—are grateful for the assistance that we receive here, as we lost our house and everything we had has been ruined. I always believed in God, and I see God's helping hand in our present situation, as He is a living God and acts through His people, providing for those in need, like our family. I trust that eventually, God will restore peace and everything will be fine.
In a time of great uncertainty, God is bringing help, healing, and hope to the people of Ukraine through SGA-supported pastors, churches, a seminary, and SGA-sponsored Compassion Ministry. Be a part of God's incredible work with your generosity and prayer support.
Your gift of compassion helps struggling people with emergency aid that generally includes Scripture materials, food, medicine, warm clothing, and shoes.