A thank-you letter from Brother Pavel in Belarus
Greetings and peace to you! Our church would like to express to you our heartfelt gratitude for your help to our summer Christian camp. Thanks to your generous hearts we were able to invite children from non-Christian homes to our camp.
Our camp was held on the territory of the house of prayer and took place for four days. Children came to the house of prayer at 9 a.m. each day and went home at 7:00 p.m. The program was based on the book of Daniel, and the children were divided into three groups — senior, middle and small children. Teachers worked with the children in different classes as they read the Bible and prayed together.
In addition to Bible study, our program included craft activities and singing lessons. The children were involved in sports activities and manual training. The children had meals three times per day and fruits for snack times. We took the children to the zoo on the third day of the camp, and it was a great joy for all of them. For many, it was the first time they had been to a zoo. Because of good weather, we took the children to the forest and spend some time on a lake.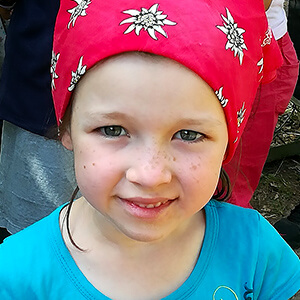 Some of the parents allowed their children to stay overnight at the house of prayer, and we taught the children to pray before going to bed and also let them watch Christian cartoons. They enjoyed their time in the house of prayer and didn't want to go home.
The children came up to the teachers and workers of the kitchen and expressed a lot of gratitude for the food and their care at the camp. Our brothers and sisters were pleased to hear this from the children, and the parents also came up to us with the words of gratitude. Parents asked us to take their children to the next camp we have. Our goal is to share the Gospel of Jesus Christ, salvation, and repentance. The camp allows us to bring children to the church and then invite their parents to Sunday church service.
Our brothers and sisters take a very active part in the camp's ministry, and many of them take days off from their work to help at the camp.
I thank you again for the resources you have provided for the camp. We are grateful for SGA and supporters. Thank you so much for your sacrificial hearts. May God bless you and reward to you hundredfold.