Reaching orphan children with the love of Jesus Christ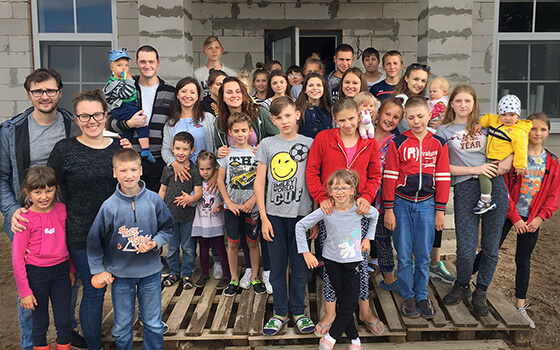 Now that summer camp is over, we are hearing good news from our ministry partners of how God has opened little ears and touched young hearts. SGA missionary pastor Pavel B. shares an encouraging report of blessing after blessing from Belarus. …
The most expected month of this summer is over, and we would like to share of our ministry. We find a lot of reasons to thank God and need for mutual prayers about children.
Camp for children was in July, and it was a very long-awaited month for orphan children. Children look forward to this month from orphanages and home-type orphanages all year. God blessed the outreach at the camp, and I want to also thank you for your help.  
For the first time we held the camp in our home. We use our house for ministry with orphan children. It was a small test for us as construction work is not finished in the house. The atmosphere was amazing in the camp. Many children said that they felt themselves like not in the camp but like at home.  
In total we had 24 children from orphanages, home-type orphanages and foster families. We talked with the children about self-esteem, planning for the future, fears and faith. We involved the children in various activities and one day visited a trampoline center.
Interesting guests were also invited to speak to the children from local churches and elsewhere in Belarus. One of our guests was Farkhad, who used to be a criminal but now he is a believer. Others included a family who works with leather and music instruments, a leader of a ministry with teenagers, and policemen who came to Christ as adults.  
The camp was held in an atmosphere of love. We spent a lot of time at the table with tea and games. With the help of some volunteers we were able to help the children to have fun in a loving environment and learn of God. Nastya's brother Sasha and Slava prayed for their first time in the camp and asked in their prayers for God to forgive and help them.  
Summer camp is a blessing for each child, and we thank all of you who help support our ministry!