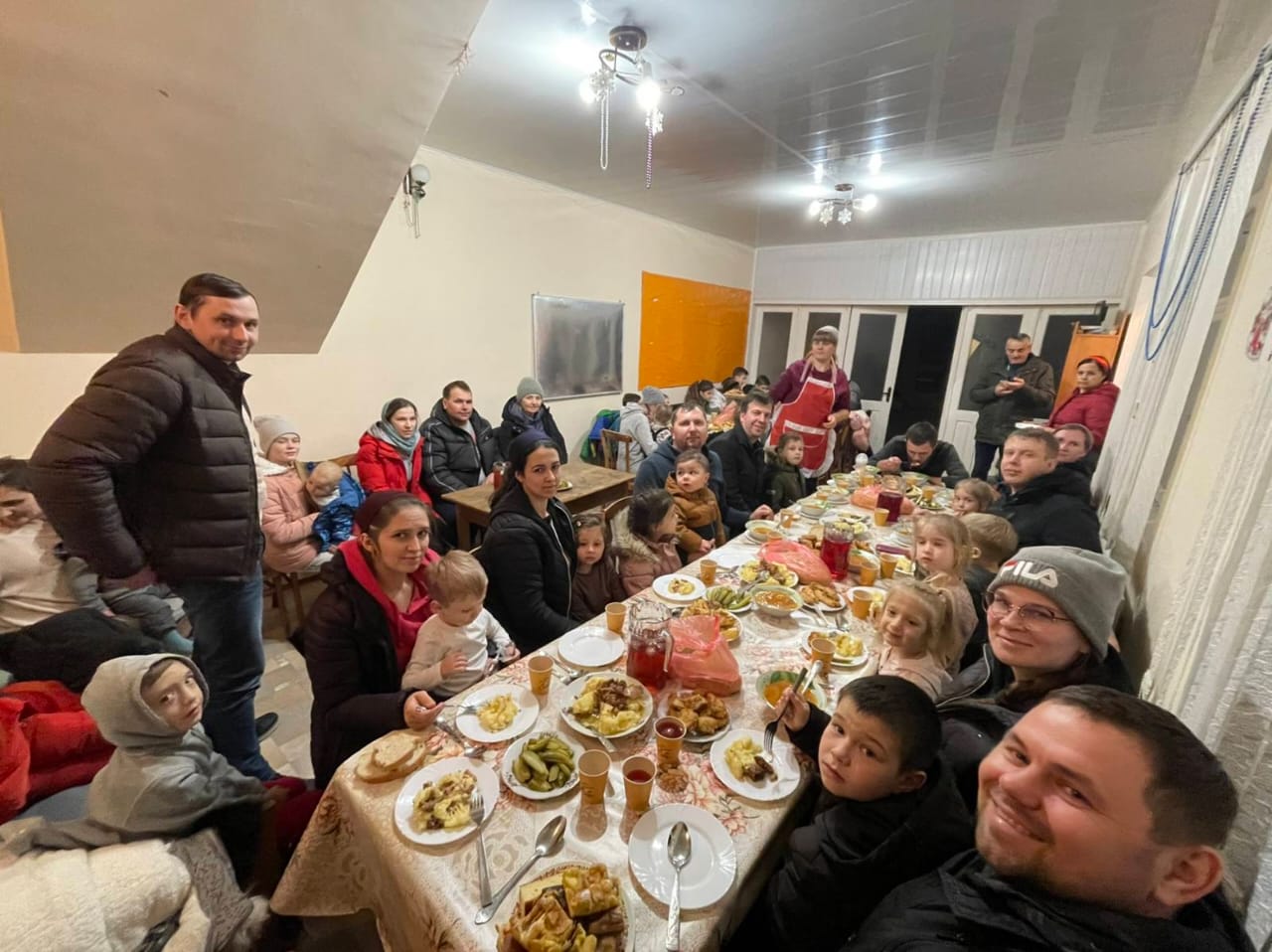 Like the early church in Acts 4:32, a congregation in Ukraine is demonstrating "one heart and soul" as they care for internally displaced persons (IDPs) — including one family (pictured standing next to the blue car) whose home was blown up and now have nowhere to go. 
SGA-supported Pastor Ivan shares:
"It has been quiet in our region since the beginning of the war. There have been no explosions. But we have a lot of migrants. Our church received 200 people. They live in the houses of believers, in houses where there is space. They stay in our house of prayer. Our church feeds, clothes, and provides everything necessary. We always preach the Gospel to unbelievers. We are doing counseling work. May God be glorified in everything."
The ongoing war in Ukraine has brought unexpected ministry opportunities to SGA-supported churches and pastors like Ivan. Will you pray with us that God's people living in harm's way will continue to be equipped to help one another? As Pastor Ivan has proclaimed, may God be glorified in everything.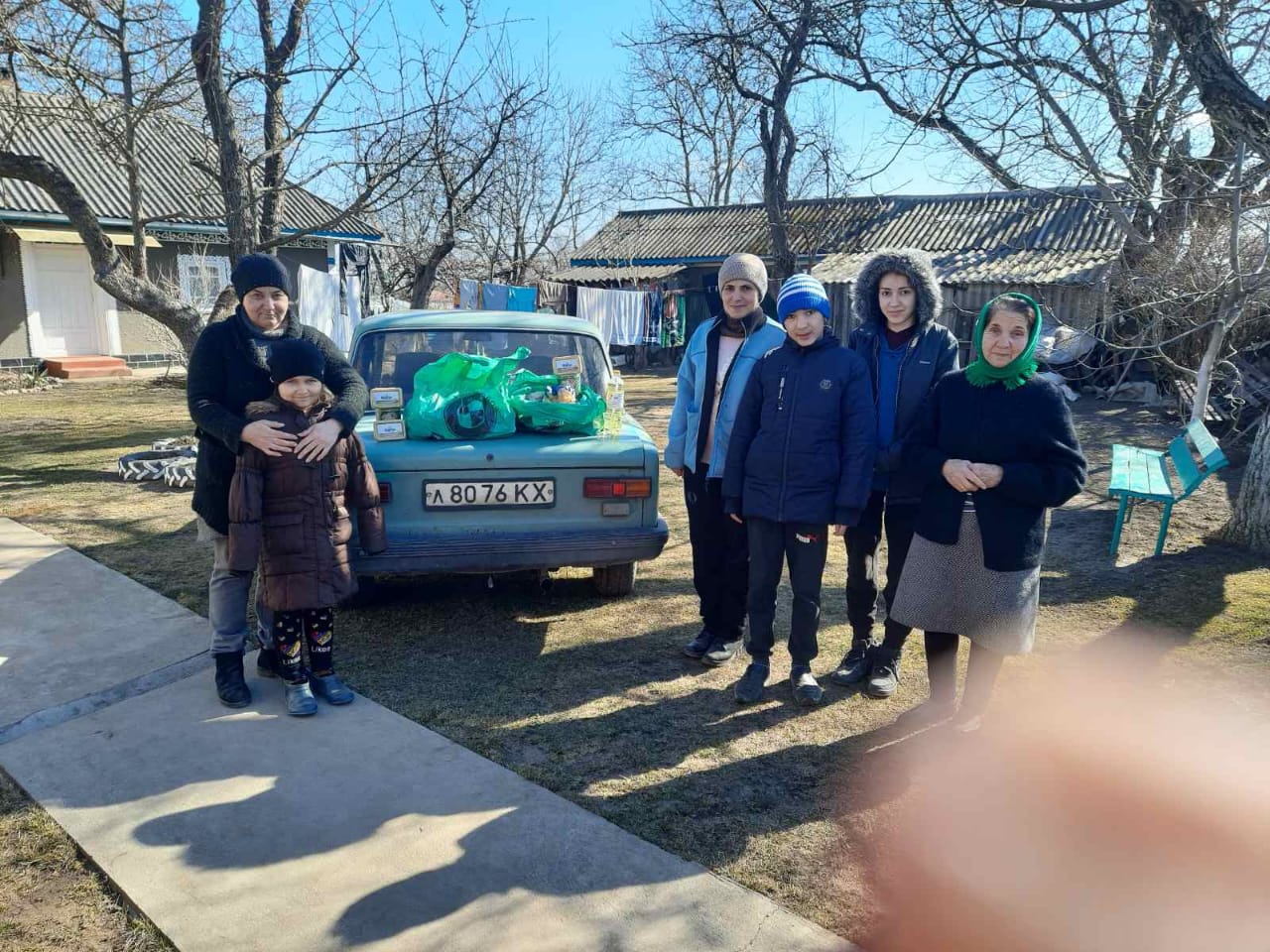 In a time of great fear and uncertainty, God is bringing help, healing, and hope to the people of Ukraine through SGA-supported pastors, churches, a seminary, and SGA-sponsored Compassion Ministry. Be a part of God's incredible work with your generosity and prayer support.
Your gift of compassion helps struggling people with emergency aid that generally includes food, medicine, warm clothing, shoes, and Scripture materials