Editor's Note: The image below was provided by an SGA-supported church in Ukraine.
Be encouraged by this devotional from Eric Mock, SGA's vice president of ministry operations . . .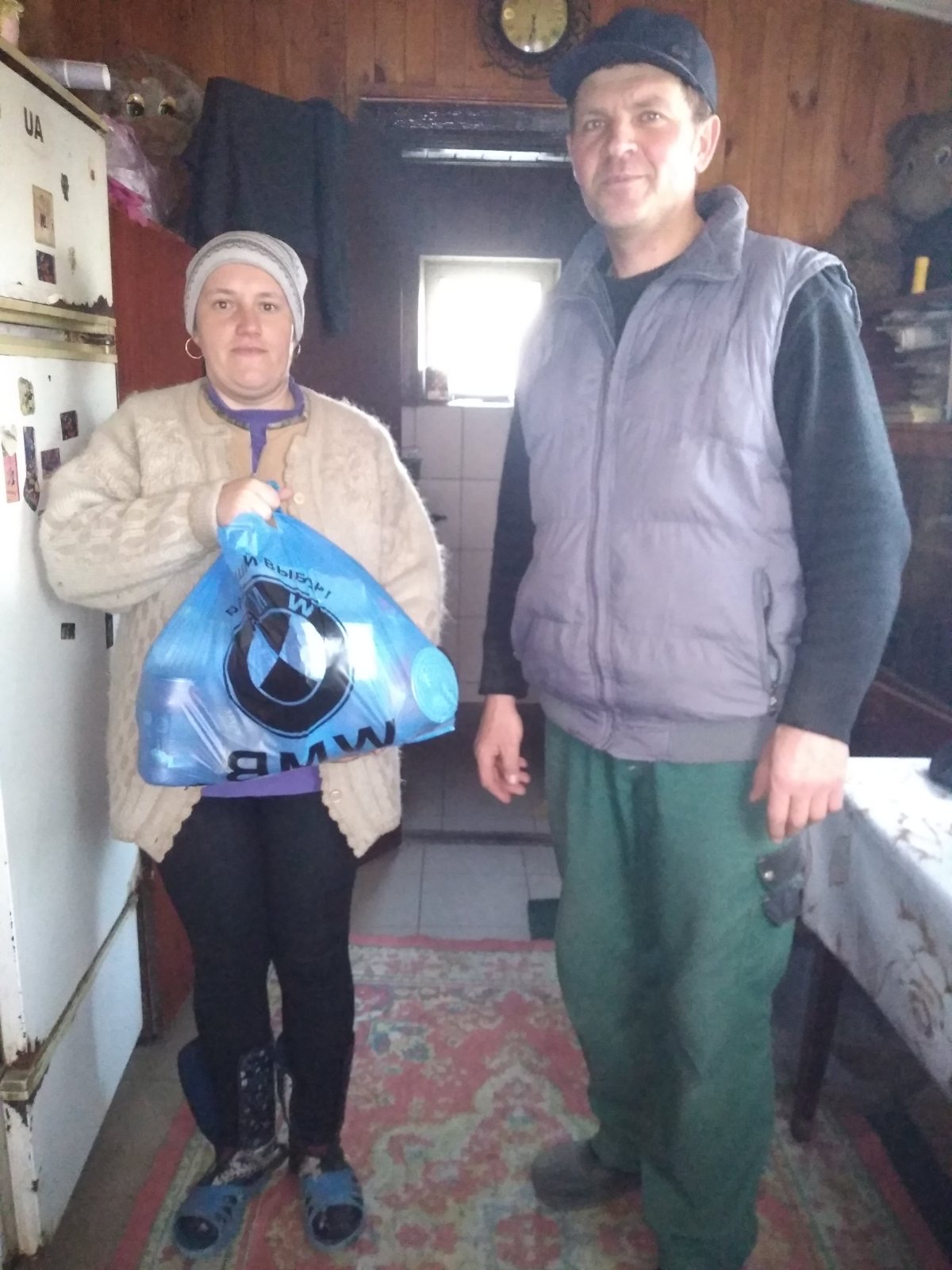 As we watch in horror and shock over what we see happening to the people in Ukraine, we also hear cries for peace. Some seek peace through force and victory. Some seek peace through negotiations. Some through sanctions and other external pressures to change course. But in all cases, this will never be a lasting peace.

Although our eyes are upon Ukraine, fighting and conflict regretfully has always been a part of our world. We may have peace between nations for a time, but often fades again into conflict in some form. And then there are hostilities between people, destructive forces of nature and other pressures. By human efforts alone, peace in its fullest seems elusive at best. This is why the words of Christ to His disciples (John 14:27) remind us of the only peace we have that will always be ours and is our only anchor in the storms of life. This is the peace that only Christ can provide through faith Him, a peace through His presence with those who believe and the certainly that all He promises is true. With this peace, we can stand fast in the fiercest of trials.

Pastor Yuri is an SGA supported missionary pastor in Ukraine that has come face to face with the realities of the invasion of Russia. Should he and his family flee or should they stay? "I did not think that I would live in such a time. That I would have to see war planes in the sky, and hear the whistling of rockets, as well as powerful explosions. I thank God for His wonderful peace and tranquility in the heart. I had certain worries about my family, but here God also helped us. He sent a man who offered to take my family away from the war. My wife didn't want to go, but because of our children, who stopped sleeping because of explosions, I convinced her and they went to the west of Ukraine. I was also offered to go with my family and even go abroad. But I could not leave my eldest son David, because he would not be let outside Ukraine." The solution was not uncommon to many families in Ukraine. Women and children move westward and Yuri and his son stayed in their village. Heartbreaking as it is, he had peace in his heart.

By earthly standards, the war and the separation of family should only bring heartache. Certainly there is heartache, but with God's peace in Yuri's heart, he and his son pressed on.

Yuri added, "My son David and I stayed where we were in our village, and not in vain. The war is terrible, but it was at this time that it became easier to preach Christ to people, who listened and began to come to the worship services. I did not imagine that those people, who once did not even want to hear about God for a minute, would come and listen for 2 hours and pray with us — it's a miracle! And my son had a strong desire to preach — it is also a miracle! And if I had gone, it wouldn't have happened. God knows what He is doing. I have new opportunities to serve the Lord and the people. And in the ambulance, where I work, and in the village where I live. Please, keep praying for us."

God's ways are higher than our ways! Praise God that through the peace that only He can provide we can stand fast in the storms of life and show the world the only peace that can be found, the peace that comes through saving faith in Jesus Christ.
In a time of great uncertainty, God is bringing help, healing, and hope to the people of Ukraine through SGA-supported pastors, churches, a seminary, and SGA-sponsored Compassion Ministry. Be a part of God's incredible work with your generosity and prayer support.
Your gift of compassion helps struggling people with emergency aid that generally includes Scripture materials, food, medicine, warm clothing, and shoes.