In Ukraine's Ravaged War Zone, Your Compassion Saves Lives and Souls
Alexander Churilov, SGA-Sponsored Missionary Pastor in Ukraine
The situation in Ukraine remains uneasy in both the political and economic spheres. Gas tariffs have increased, and the cost for heat and water continues to rise. The value of our currency is fluid but food prices are rising. More and more people are living below the poverty line and are in crisis, needing food. Some 70 percent of those surveyed say they do not have enough money for food, much less paying for utility bills.
People cannot survive in such a situation—they need help! The state and local authorities are not coping, and SGA-sponsored Compassion Ministry means people are at least receiving a little help. We visit low-income individuals and families, senior citizens, the disabled, and large families. When we distribute packs of groceries and converse with the families, doors are opened to proclaim the Gospel of Jesus Christ. In the long term, as they hear the Gospel and experience the love of Christ through believers, they are encouraged to attend the church, repent, and give their lives to Jesus!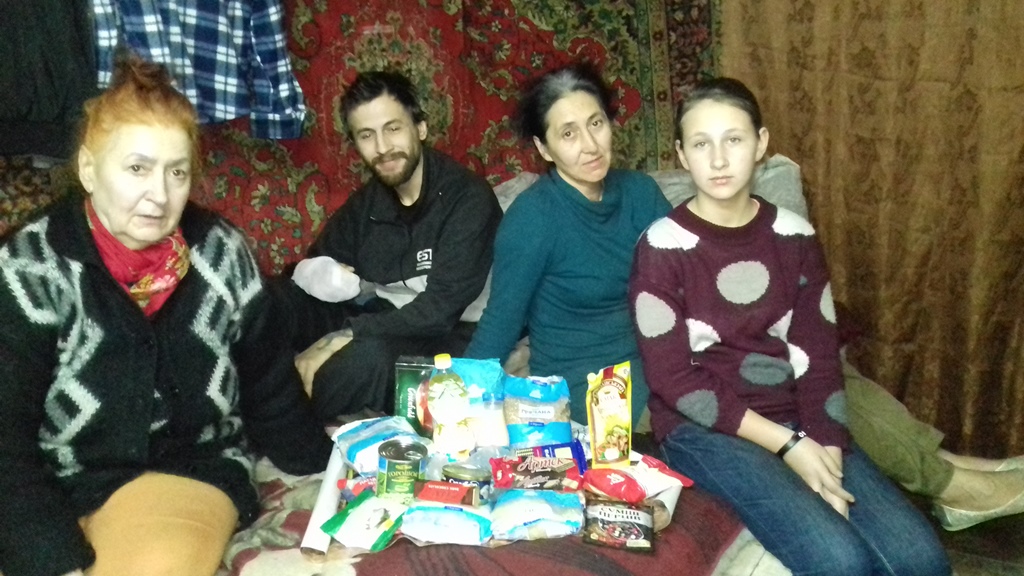 Crisis: The Gordeev Family
The Gordeev family is a new household we have begun helping. The husband left the family and joined his parents in Russia. His wife and children have no idea where he is. They have a house, but are not able to live there because there is no heat. The whole family shelters in a small side-wing where they can burn wood. The grandmother's pension is spent on necessities.
The mother hurt her back and is unable to work, and their oldest son cut a tendon in his arm and he is not able to work at present. When we heard about their situation, we visited them and they burst into tears. We comforted them and assured them that Jesus wanted to take care of them. The mother and her daughter come to the church, while her son and the grandmother promise to come soon. Pray with us for the salvation of this entire family!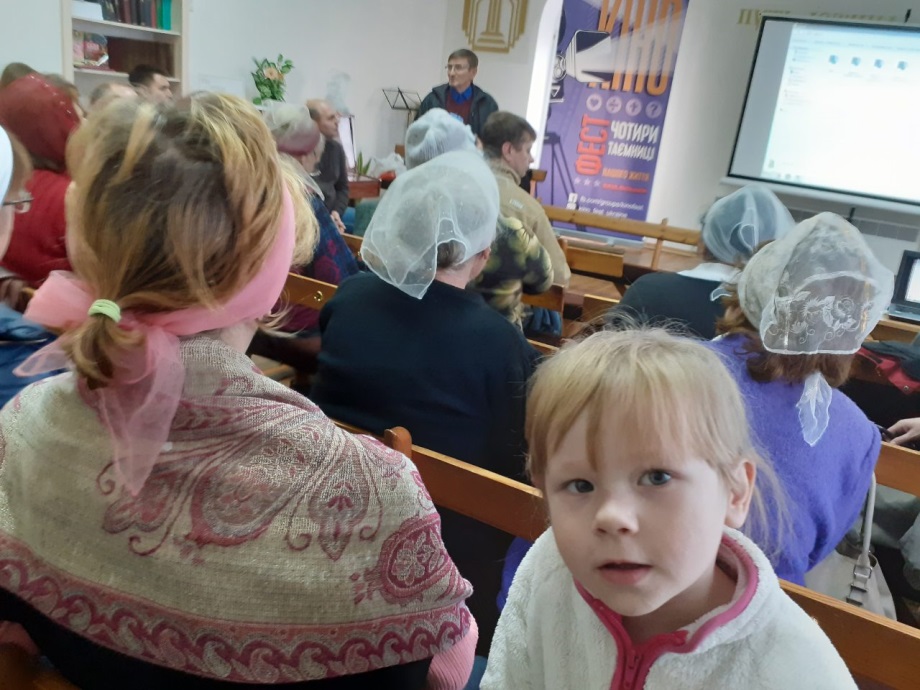 Crisis: The Filipov Family
One other new family, the Filipovs, is in a similar crisis—the husband abandoned the family because it was too hard for him to provide. There were many quarrels and fights. The mother is strained to the limit while her school-age son tries to earn money by digging people's gardens or chopping wood. The young daughter is kindergarten age. After we visited them with groceries, the whole family began coming to the church!
Dear brothers and sisters, I praise God that He has granted us such a wonderful ministry to perform together! Please join us in praying for the families we have been helping.