Editor's Note: The images below were provided by an SGA-supported church in Ukraine.
Much like the people who discovered the "living water" and the "bread of life" in the person of Jesus Christ in John 4 and 6, Ukrainians who are seeking food from SGA-supported Pastor Sergei's church are encountering sustenance that will cause them to never hunger or thirst.
Here is how Pastor Sergei describes the impact of the Gospel message as his church provides meals to their neighbors in need . . .
"Every day people come and get free lunch or dinner. During meals, I try to share the Gospel for 10 to 15 minutes and answer people's questions on spiritual topics. Many people have never attended church before. Some began to come to our church meetings or to see Christian films. Recently, two people prayed a prayer of repentance with me.

In addition to food, members of our church help people cover broken windows with film. We provide film free of charge. Also, people draw water from our well on the territory of the church for free. Many people who now come to our church for help are those whom we helped with evacuation from [a Ukraine region] in early March. Now they have returned to [a Ukrainian region] and are coming to us. They are very grateful to us and God!"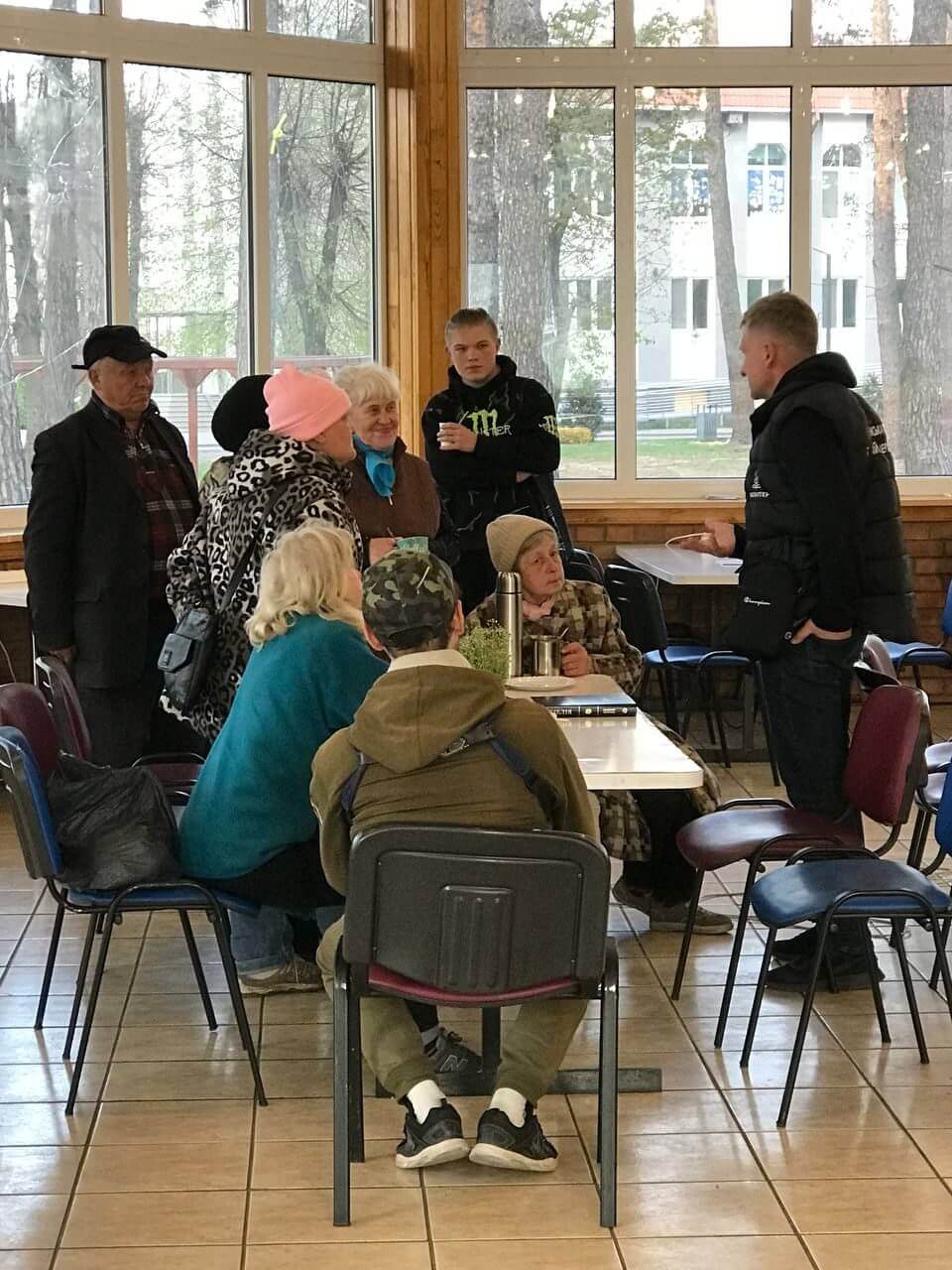 In a time of great uncertainty, God is bringing help, healing, and hope to the people of Ukraine through SGA-supported pastors, churches, a seminary, and SGA-sponsored Compassion Ministry. Be a part of God's incredible work with your generosity and prayer support.
Your gift of compassion helps struggling people with emergency aid that generally includes Scripture materials, food, medicine, warm clothing, and shoes.