Here is another report from the Rivne region. Although off of the front line of fighting, this area of Ukraine has seen a large influx of displaced peoples. Notice the joy in the pastor's heart as he and his church minister to the hurting people that come to them and answer their many questions.
May we be such people today, who in this world filled with lost and hurting people have time and an answer from God's Word and His work in in lives to those with many questions.
---
Greetings in the Lord!
Our Volunteer Center continues to help IDPs in the Rivne region. We are trying to bring the Gospel to people, making friends, understanding the needs of families, experiencing and rejoicing together. There are many people who did not make any contact with us before, but now they are regular visitors.
Each of them has a different story. Living in our town, these people face many difficulties: accommodation, food, medicine, but the most difficult ones are insults, conflicts in the families, conflicts with others, despair, depression, and often the problem of adultery and family breakdown. We pray for such people, and continue to help them, and try to answer their questions.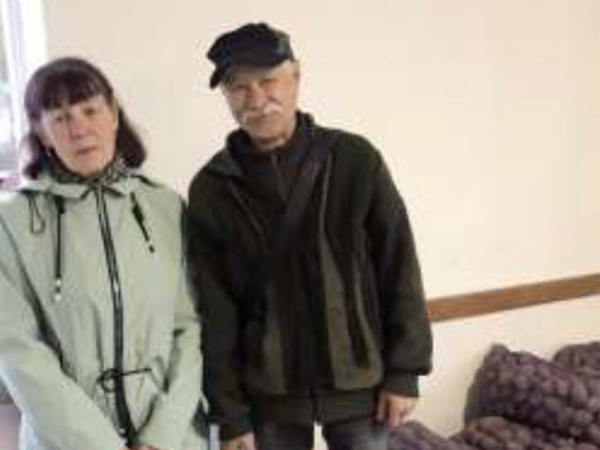 Mykhailo
Together with his wife Valentina, son Roman, and daughter-in-law Viktoria, they were able to leave the village of Plodove, Kherson region, only on May 1, 2022. Before that, they were not allowed to leave. They passed through 42 checkpoints, the only way they could get to the unoccupied territory. Now he and his wife live in [nearby] in a small house. Their son and his wife also live [nearby] in an apartment. Since September, they have been receiving aid from our volunteer center with food, household chemicals and hygiene, a refrigerator, and clothes. They have also been attending our services and home groups for several months now—he is very open to communication and has a desire to know more about God. He sees God's hand in his current life.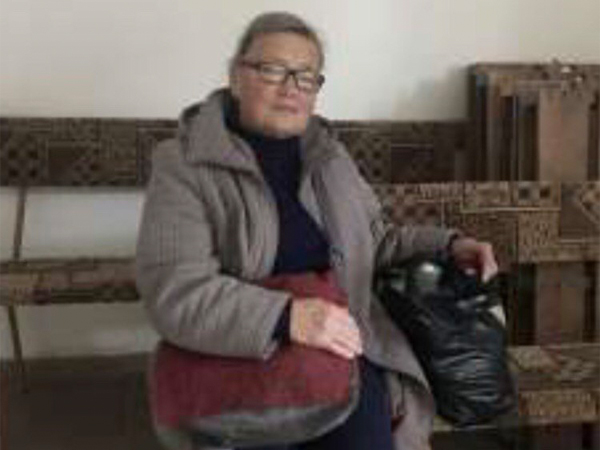 Halyna
She left the Sumy region on February 24, and it took them several days to get [here]. They got [here] by car, train, and by walking. Along the way, many people helped her in any way they could. Halyna arrived in the Rivne region on March 6. She now lives in [a nearby] village, in a small house on the outskirts of the village. She used to work as a teacher, now she is retired; she has no family; she has health problems and has difficulty walking. Since September 2022, she has been receiving assistance at our Volunteer Center (food, hygiene, we helped her find firewood for the winter, and had the opportunity to help financially to buy the necessary medicines). We helped her find a church near her home . . . where the brothers can bring her for worship. She sees that God cares about her through the people who help her.
Natalia
Natalia came to us [here] with her husband Viktor from the city of Izyum, Kharkiv region. They lost their home, their farm, their belongings, because there was a direct hit to their house. They were taken to the hospital unconscious. In June, they were able to come to the Rivne region where they live now. Natalia suffered serious injuries to her face and eye. Almost every month she undergoes surgeries, and one of her eyes has been completely lost. She underwent surgery abroad to insert an artificial eye. Now she is feeling much better. Since November 2022, she has been receiving help at our Volunteer Center . . . Later they were joined by their relatives, who also now [here]. The sisters from the church stay in close communication with Natalia, and they have constant contact. She cries because she sees other people helping her, and has started attending church meetings with her husband and brother.
In a time of great uncertainty, God is bringing help, healing, and hope to the people of Ukraine through SGA-supported pastors, churches, a seminary, and SGA-sponsored Compassion Ministry. Be a part of God's incredible work with your generosity and prayer support.
Your gift of compassion helps struggling people with emergency aid that generally includes Scripture materials, food, medicine, warm clothing, and shoes.