Your gifts support new Immanuel's Child and family outreaches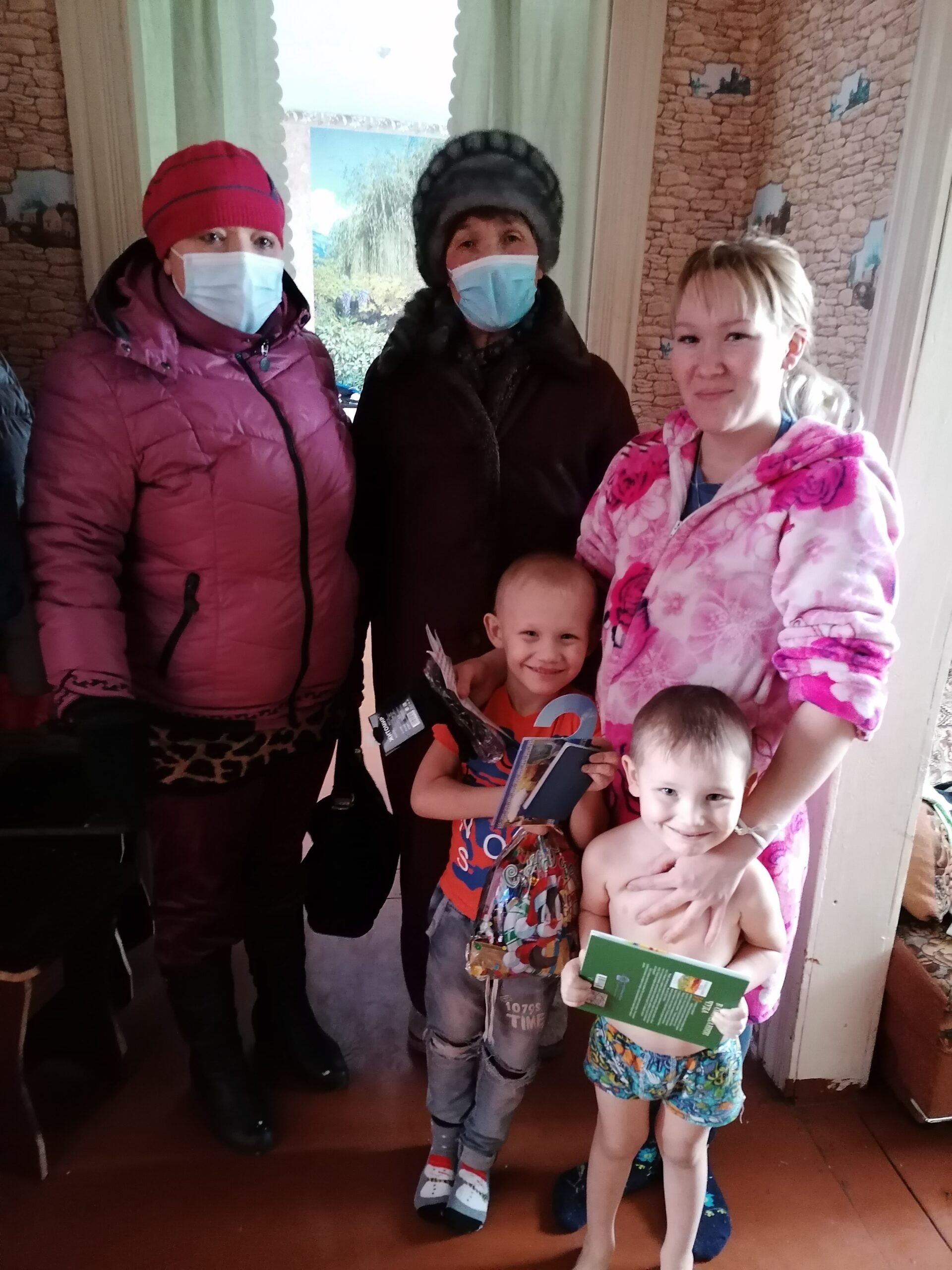 Recently, following a request from church leaders in Russia's Irkutsk region, SGA partners helped us begin supporting Compassion Ministry in a remote village in Siberia called Bokhan. The local pastor, Alexander Timofeyev and his wife Galina, were excited to learn of this because they had not been supported by anyone for several years. And they got even more excited when they learned that SGA also provided them with funds for an Immanuel's Child Christmas outreach, which has never been held in Bokhan before. Alexander shared about his family and ministry with us . . .
I came to Bokhan as a missionary in 2014, and also married Galina in that same year. We have always kept in our hearts the words of Joshua—As for me and my household, we will serve the Lord (Joshua 24:15).
Therefore, we decided to adopt an orphan child in hopes of giving the opportunity to be happy in Christ to at least one. Arina suffers from spina bifida and conditions that are related to it. Despite this, she is growing, joyful, and sociable. On her own, she learned the song "Hallelujah" by watching other kids sing it. She is such a blessing, and the Lord has given us such joy through her. The Lord opens many doors through our daughter, as people see that we do not only give lip service, but also carry through on good works for His glory.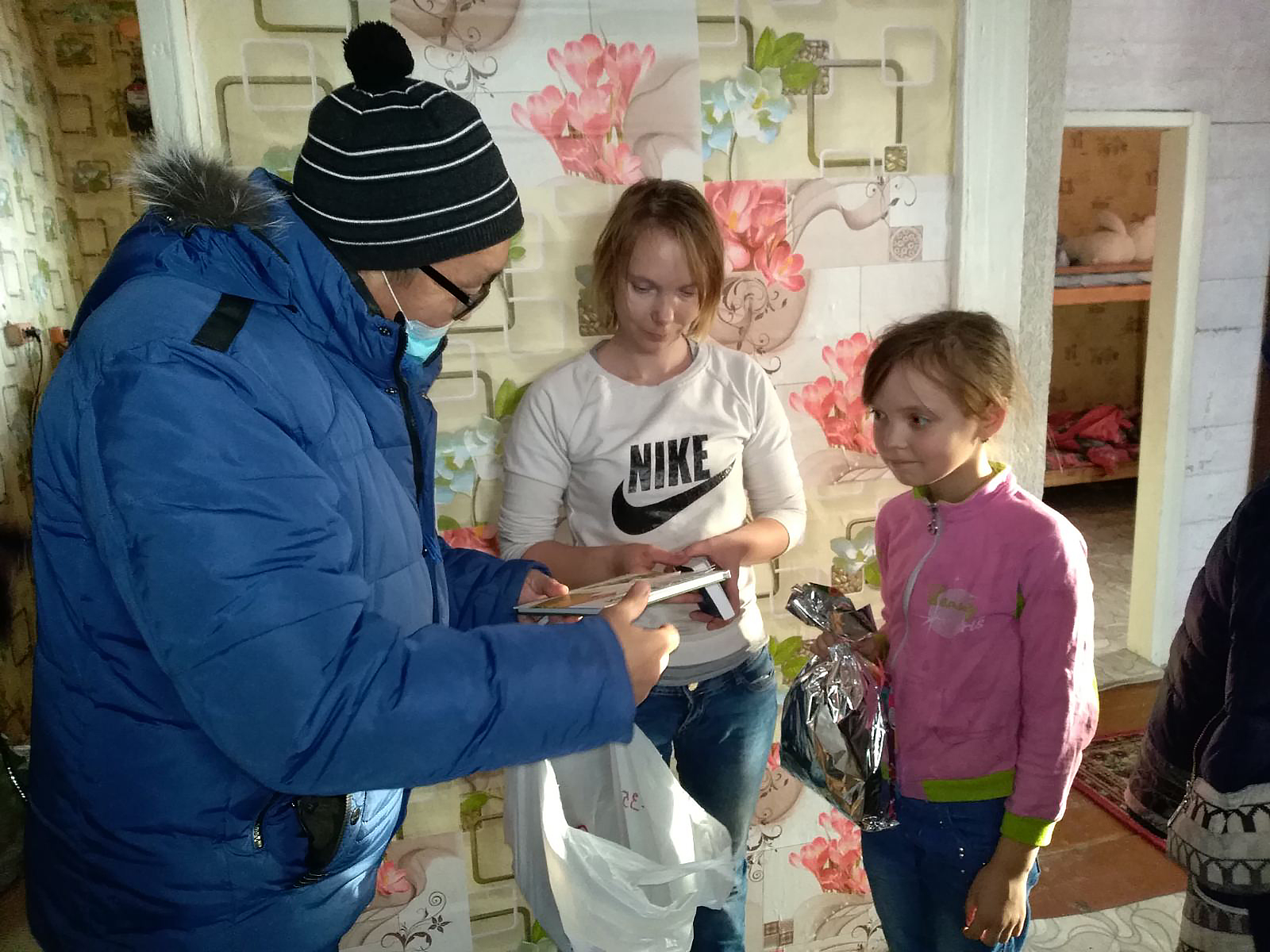 Thanks to SGA partners, our church engaged in preparing for Immanuel's Child in Bokhan. We purchased gifts, sweets, warm socks and gloves, and also included Christian books and the Star of Bethlehem ornament. We praised God for His provision, and it shows that even though we live in countries far from each other, we are near and close as one family united in His name!
Pray for Alexei and Anna Kononov and their children. Both Alexei and Anna had been going through rehab at a church, but the church closed and for several months they had no means of support, and were jobless. The day before, Alexei cried to God in prayer saying "Lord, you are an ever-present help in trouble! Please, help us!" After he said those words, the phone rang and he was invited to a church meeting. The next day, the brothers in the church got them a load of firewood for heat, and helped Anna find a part-time job. Alexei said that the Lord truly is always ready to help in times of trouble! The children received special gifts with the help of you in North America, and the whole family was delighted to become part of our church!