Preparation is already in motion—and you are part of it!
Pastor Artem and Snezhana
SGA-Sponsored Missionary Pastor Family in Russia's Irkutsk Region
I greet you, dear people in the Lord! Even as our Christmas activities came to an end last season, we were already planning for the next this year. We are happy that these are fruitful days for the glory of the Lord Jesus Christ!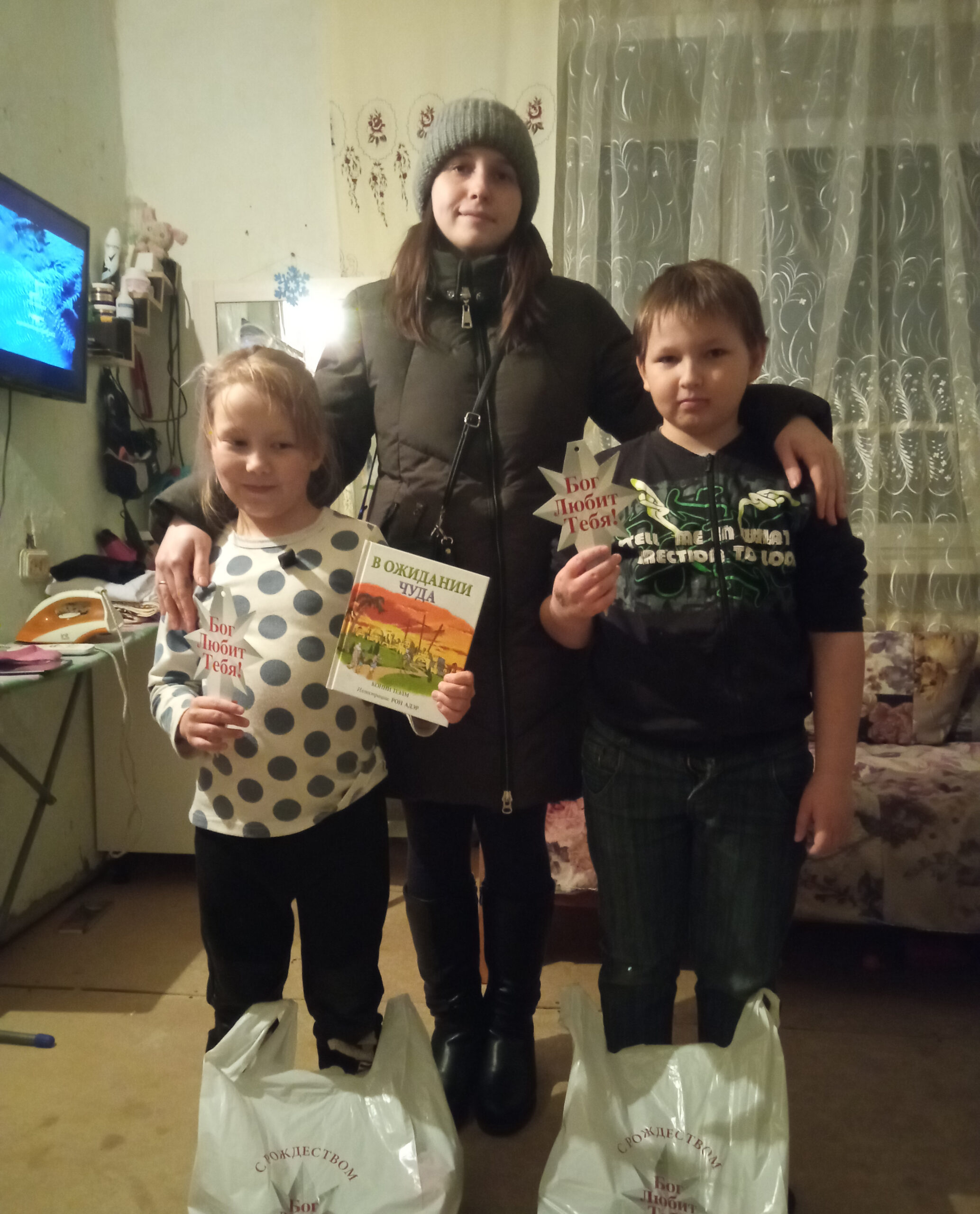 Through SGA partners, we received books, Bethlehem Stars, parcels, and funds for 100 gifts for our Immanuel's Child outreach last Christmas. Because of the pandemic, we could bring together only 30 children at the Christmas morning meeting. Our Sunday school teachers prepared a Christmas puppet play for the children—they were happy and it helped them to understand the meaning of the holiday. We had different competitions with them, dividing them into three groups. Teachers gave a lesson devoted to Christmas, and we made souvenirs during the lesson. All the children received gifts and books.
Afterward, after the experience of what they saw and heard, several children received Jesus and asked Him to change their hearts and lives. Glory be to the Lord! Our brothers and sisters then invited the parents for tea while their children watched a Christmas play. They sang Christian songs with guitar accompaniment. The parents enjoyed it and they agreed to let their children attend Sunday school classes! Then the children had tea with sweets and went back to their homes. All in all, approximately 60-70 children repented and trusted in Christ as their Savior. Many children asked God to forgive them for their disobedience. May the Lord give revival to their souls!
After the celebration, we then brought the rest of the gifts with books and Stars to the homes of children who were unable to attend. We told the children and their parents about Christmas and prayed for them. We hope to share testimonies later about children and adults who began to attend the church after the Christmas meeting. Please join us in asking the Lord for the opportunity to have more meetings with these children and their parents. We thank the Lord for you for the opportunity you gave us to take part in Immanuel's Child. Pray for this year's outreaches!