The Gospel of John and warm fellowship draw young people to Jesus
Pastor Pavel
SGA-Sponsored Orphans Reborn Team in Belarus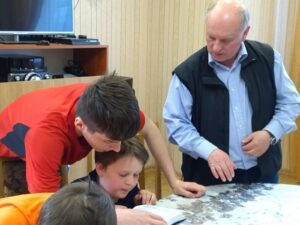 There is a woman we know named Galina who oversees a family-type children's home in a small old apartment. Sometimes it is very difficult especially in the heat of summer, but when we visit this home, a lot of fruitful ministry takes place when school is over and the children have a lot of free time.
On Fridays we are all glad to have our meetings and communication. We have been slowly reading through the Gospel of John. At our last meeting, we finished reading Chapter 8, and talked about the nature of Jesus and about His Father who sent Him. We discussed the great mission for which the Father sent His Son to earth. It's great that the guys are learning key verses, trying to explain what they read and can remember. We pray that these seeds of the Word of God will be kept in their hearts.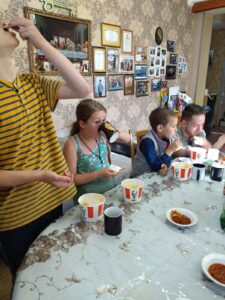 This year Ian and Kirill are admitted. They ask us to pray, and also pray themselves, that God will arrange everything so that they can go to college. We ask God to keep them in His loving and strong hand, so that these guys do not get lost and will remember everything that we read about every week in the Bible.
At the end of another long school year, we decided to celebrate in the other way: we brought them KFC baskets, cold juices, and desserts, which made everyone very happy! In addition to the food, we read the Word of God together and prayed.
Thank you for your support, and we ask you to pray for each child individually. Let us also support Ian and Kirill in prayer so that they can enter and graduate from college, enter a profession, and get on their feet in the future. But the most important thing is for each of them to find the Savior in their hearts!