By Slava Prokudin
Orphans Reborn in Komsomolsk, Russia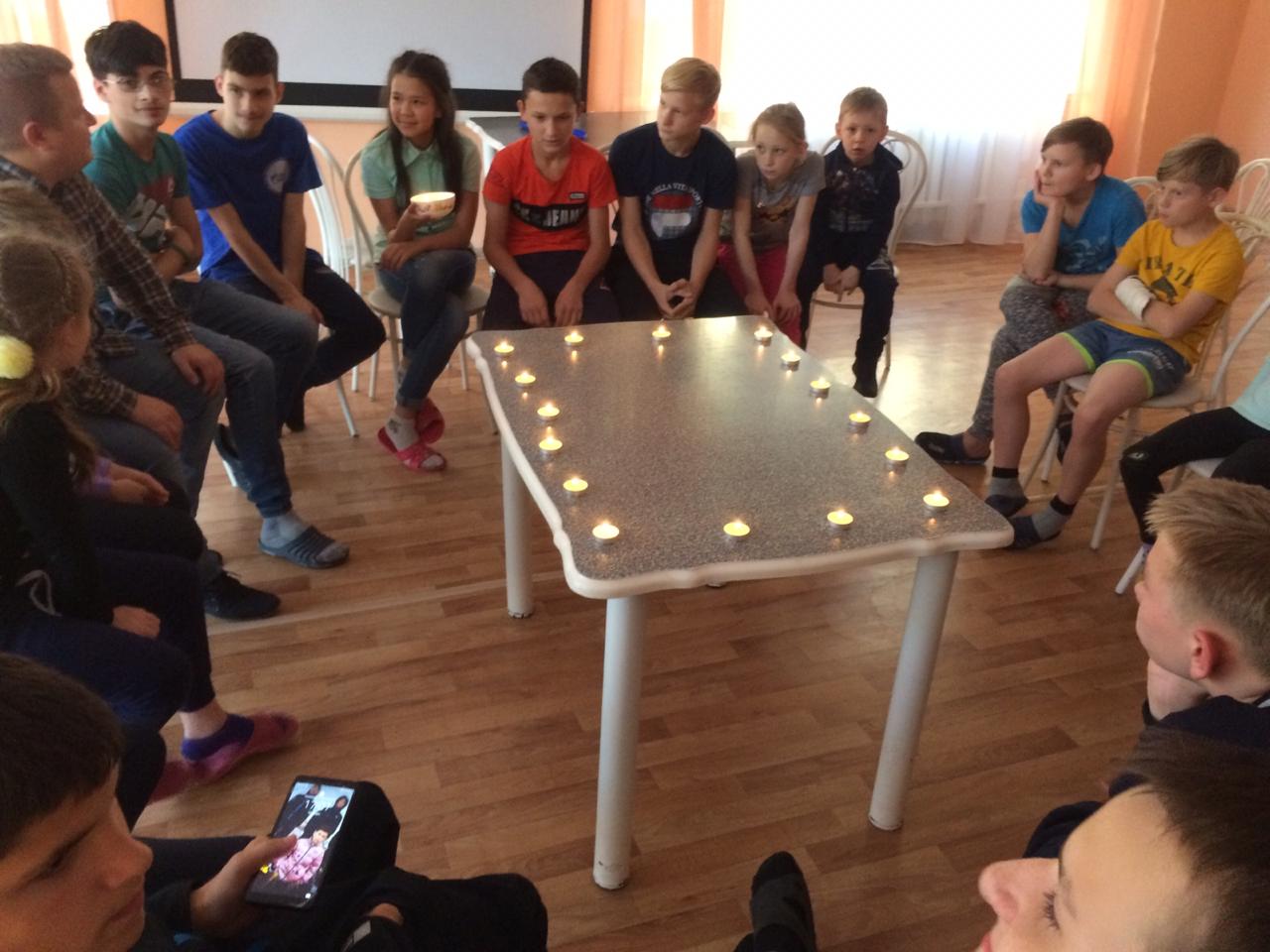 During this school year that started in September, we have been able to continue visiting orphanages, since the quarantine measures have not affected our meetings with children. Suffice it to say this school year has opened to us as a year of new opportunities and a new approach to working with children.
We devoted one of our first meetings in all three orphanages to an open communication evening. We tried to create a good atmosphere with candles and soft music, subdued lighting, and, of course, we were the first to answer the questions. What are you grateful to God for? What kind of pain (struggle) are you going through? What are your plans and dreams for the future? We knew that there were certain risks involved, that it would be hard for some to talk about these things, so we did not insist on mandatory responses to our questions.
God blessed these evening gatherings in a special way! The children talked about themselves and some wept as they shared about the pain they were going through. Sometimes one of the children left the room, but then came back. The children were talking about wanting to meet their relatives: their mothers, sisters, and brothers, or about the pain of someone's death. We were struck by the ugliness of sin that we were talking about at these evening gatherings and how much pain these little hearts could contain. Even during the conversation we previously had with the children, they were not able to open their hearts to us. We were asked to hold such evening gatherings in all orphanages, which was a particular encouragement to us.
Anya has changed her attitude markedly towards the local church from neutral indifference to positive: and now she is a regular attendee including church meetings and prayer groups. But she hasn't made yet the final step to follow Christ: she is still attracted by both the world and God (His people). Pray for her to come to saving faith at last. I can't wait to see her life to be changed and maybe her life will become a living testimony to others.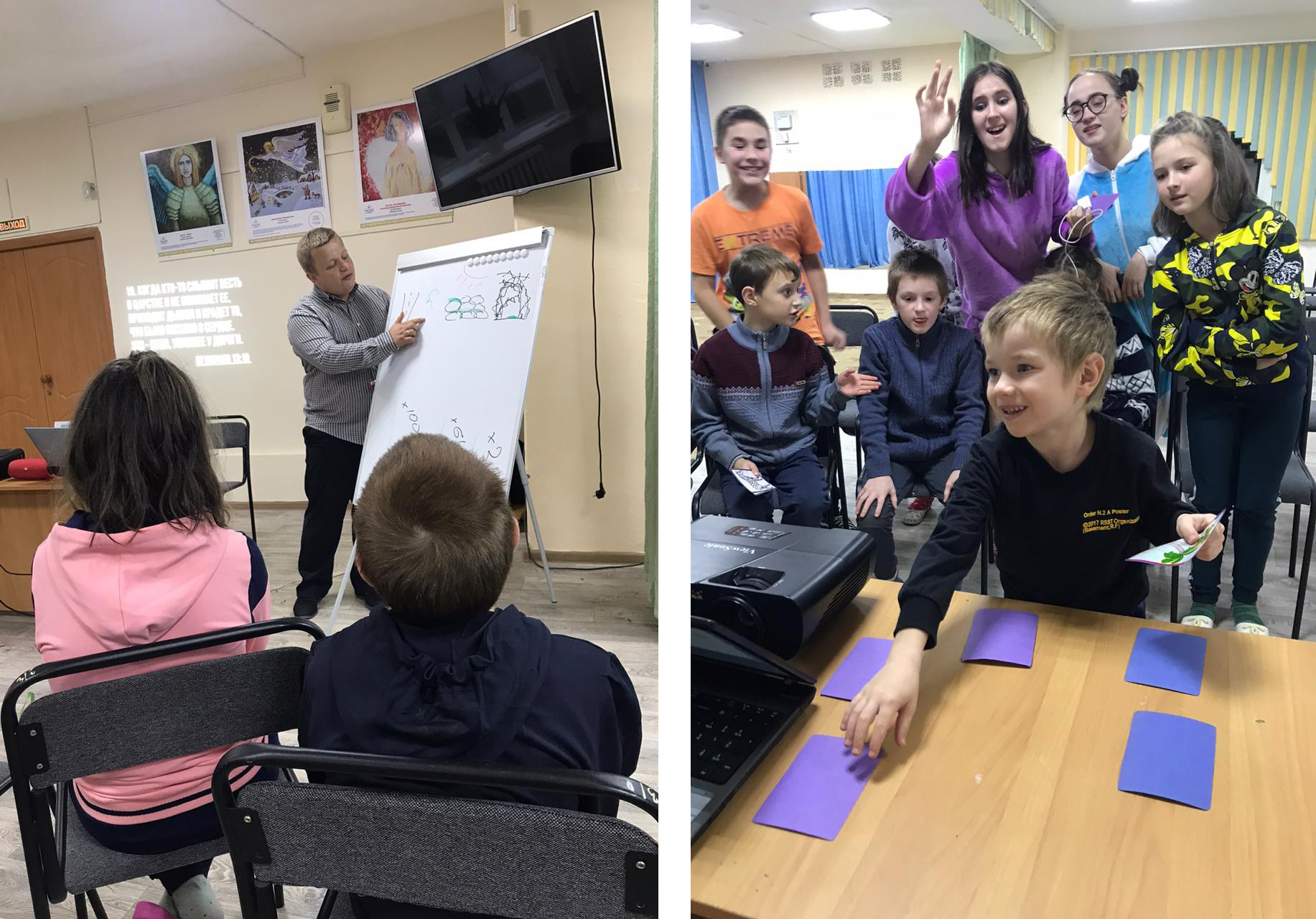 The following news relates both to my wife and me and the ministry. Dasha and I had planned to take custody of a teenage boy at the orphanage even before we got married. A year ago, my wife and I separately from each other (without telling each other about it) began to pray for one of the boys. When we realized that we had been praying for the same thing and that the time had come to take custody of the boy, we submitted our request to the administration of the orphanage. We were told that the boy had brothers: aged 12, 13 and 15 years old. That was like a stop sign for us. But later we began to think and pray about taking custody of the three brothers.
We visited the officials again, they were happy to hear about our willingness to take custody of all three but said that they still had a 17-year-old sister. Thus, we decided to take them all into our family in the near future. At the same time, our pastor offered to sell us his house. We really didn't have enough money but having decided to take all four of the children into our family, we realized that we will need it and will be repaying him gradually. God has enlarged our hearts, so that we lovingly could accept these children in them, now we are a little worried that we probably won't have enough wisdom – please pray for us!
It is hard for us to express our full gratitude to you for your loyalty in supporting the Orphans Reborn ministry and providing support to our family, especially during the quarantine period.