Here is a recent report from SGA-Supported Pastor Mikhail. His church has helped Ukrainian refugees who have fled their homes during the ongoing war in Ukraine — and have needed food, shelter, and warmth as they stop in Belarus before continuing their travels. Read the stories Mikhail shares of people who have been helped by faithful believers. They are lives that have been impacted for the Lord thanks to the generous support of friends like you.
From Mikhail:
Peace be with you, dear friends!
I want you to meet Vladimir and Svetlana! Vladimir is a believer and a poet. They were born and met each other in Mariupol, where they lived in love and harmony for several decades.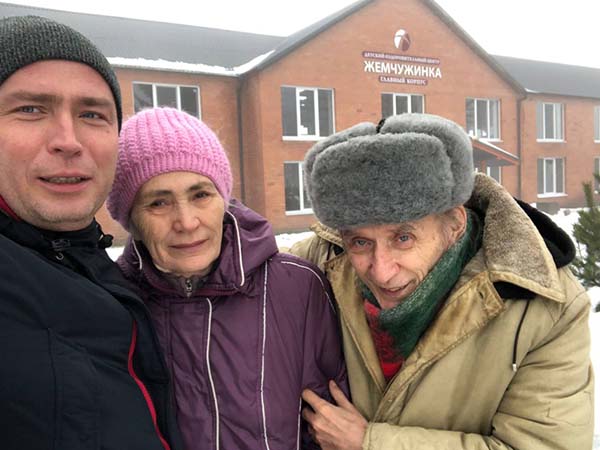 In February 2022, the war took us by surprise. Explosions and firefights did not stop, we took shelter in the basement of the house. We ate bread, canned food, and drank melted water. Once the ground shook, it was scary. Later we saw that there was nothing left of the apartment on the fourth floor. One big hole in the ground.

When we had a chance to leave the city, we fled. First to Russia, then through Belarus to Europe. God did not leave us, He sent His angels to help us.

After a three-day trip before we reached Poland, we stayed in the children's camp known as "Zhemchuzhinka (Little Pearl)". We were touched by the kindness and concern of these people. Then we realized that they were Christians. It was touching to see them in tears."
We keep in touch with Vladimir. He is now in Germany. There he met Christmas and the New Year . . . Friends, thank you for your support, there are so many people with similar fate now, and they need God!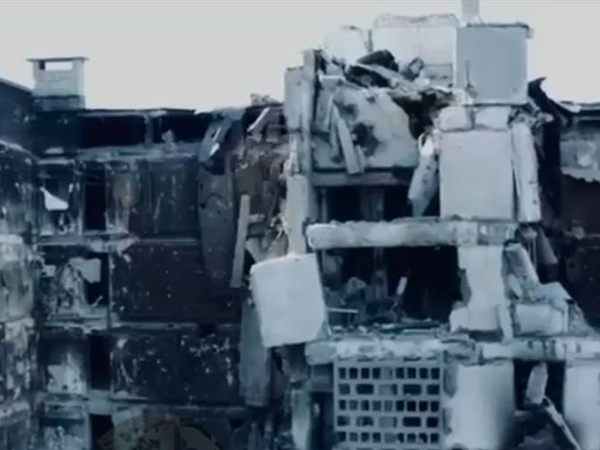 On December 17, another bus arrived and the driver asked to help an elderly lady to get off the bus. After three days of riding her legs had swollen badly and she could not move around. We helped her downstairs and into the building.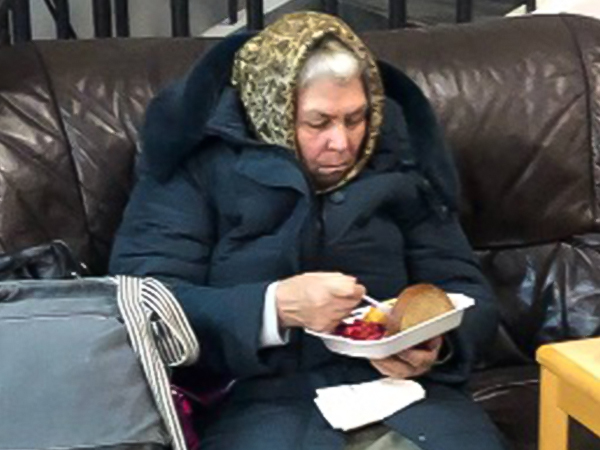 As we walked she whispered the first psalm. I asked if she was a believer. She said yes, from a church in Kahovka. Later it turned out that she was going with her daughter, but her daughter treated her extremely badly: she wouldn't help, cursed, and ignored her. She could not go to the canteen, and our volunteers brought food where she could eat.
It was obvious that she didn't want to go anywhere, that the trip was just for the sake of the children. Remarkably, we were the last ones to go to the bus, and I told her that the Lord would not leave her, that she should hold on. We scrambled onto the bus and she drove. I don't know how she is, but I know she is God's child.
"Have you ever wondered why Christ was nailed with three nails when the rules called for four?" —the Roma* man asked me. He went on, "One nail was stolen by us Roma to ease the suffering of the Sufferer. That is why God forgives us when we steal something that is bad." That's the story Yuri, a Roma from Nikolayev, told me.
He was a very cheerful man. And his joy, he said, was that during the war God had sent him a long-awaited son (previously there had only been girls). This allowed him to leave the country. He also said that he had been in contact with Christians, but he did not go deep into that, the main topic was business. Now he is not thinking a lot about that.
When he called his brother, he said that people here were speaking to him very respectfully, no one was humiliating or rude. He was very touched by such a sincere and warm reception. And he promised to find an evangelical congregation in Germany. Yuri is in search of the one true God, pray for his salvation!
Praise the Lord and thanks to you, dear friends, for helping people who have lost much in their lives, who have no strength, who can't see any future, but for our part we are trying to warm them, to give them temporary shelter, food and most importantly bear witness to the Lord and his salvation.
Now we are sowing, but only the Lord knows when these seeds will grow and bear fruit! And thank you for your participation in the work of the Lord!
*Editor's Note: The Roma people group in eastern Europe are commonly known as "gypsies," but the Roma consider this term as offensive.
At times our hearts are anxious for our own children, and when there are many children, it is especially anxious. And when war strikes the worries are even greater.
Brother Sergei was born and raised in the Lugansk region, married there, and served as a pastor in the church. God sent them eight children, half of them boys. The war caught them in their homeland. In March, military mobilization began and the oldest son was grabbed on the street and drafted into a combat unit. He refused to take up arms, identifying himself as a Christian. There was pressure and persuasion. As a result, the son was called up to the front without arms. The son's task was to evacuate the wounded. An unspoken rule at the front: not to take the badly wounded. So our brother left nobody, more than 300 wounded soldiers were taken out of the line of fire and saved. He also had time to witness to Christ when possible.
There was such a case. Brother Sergei lost contact with his son. He would not call or write. His heart was heavy. He dreamed of eating cherries in the garden, and then got a call from his son. He woke up puzzled. It was in April. All kinds of thoughts about his son came to him at the time, but he surrendered everything to God. At the beginning of June, he went out to the garden and, enjoying the grace of God, picked his first ripe cherry, and then he got a call from the post office to pick up a letter, a letter from his son. So he is alive.
Sergei tells me: "I try never to panic. I always come to God asking for help."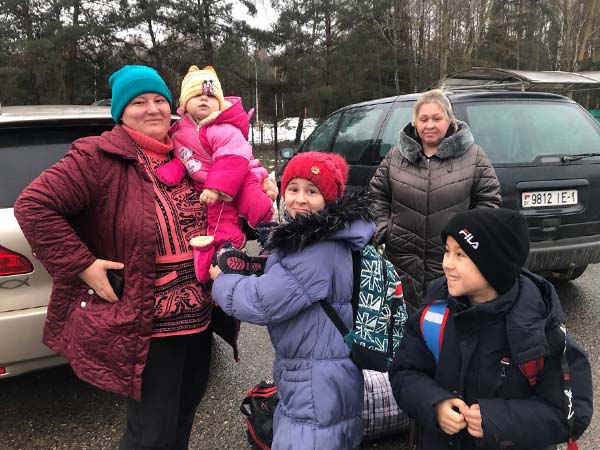 In a time of great uncertainty, God is bringing help, healing, and hope to the people of Ukraine through SGA-supported pastors, churches, a seminary, and SGA-sponsored Compassion Ministry. Be a part of God's incredible work with your generosity and prayer support.
Your gift of compassion helps struggling people with emergency aid that generally includes Scripture materials, food, medicine, warm clothing, and shoes.