Editor's Note: The report below was provided by an SGA-supported church in Belarus.
Thankfully, what happens at Summer Bible Camp does not stay at Summer Bible Camp! For many children who experience in-depth learning from God's Word and fun outdoor activities at a camp organized by an SGA-supported church in any of the countries where SGA serves, their lives are never the same. Seeds are planted, many girls and boys receive Christ as their Savior, and the compassion of Christian workers helps each camper feel special and loved.
It is only through the generosity and prayers of friends like you that many children in former Soviet Union countries are able to come to Summer Bible Camp. And as you read the recent ministry report from a camp in Belarus, please pray for the children who attended earlier this month. May those who came to Jesus grow strong in the Christian faith, and may the girls and boys who have heard the Good News be drawn by the Holy Spirit in the days ahead to saving faith in Christ.
See how lives were changed at Summer Bible Camp in Belarus . . .
The Lord blessed the first camp shift with beautiful weather and a great team of ministers. Leaving all household duties and sacrificing deserved vacations to serve and fully dedicate themselves to the children, sincere Christians and faithful ministers from 19 churches in Belarus came to [summer] camp. It's a joy to see the whole family serving the Lord. It's amazing how the Lord gathered together such different people who are so close in Christ to one another — eight married couples and many young people spent nine days serving God and the children. And there were 184 children total.

We prepared a Bible program for the children on the basis of the course "The Gospel to the Children." The main goal of the program is to reach children with the Gospel and help them fulfill the Great Commission. The goal of the camp is to explain the Good News to children, lead them to saving knowledge of Christ, and help children become witnesses for Jesus Christ."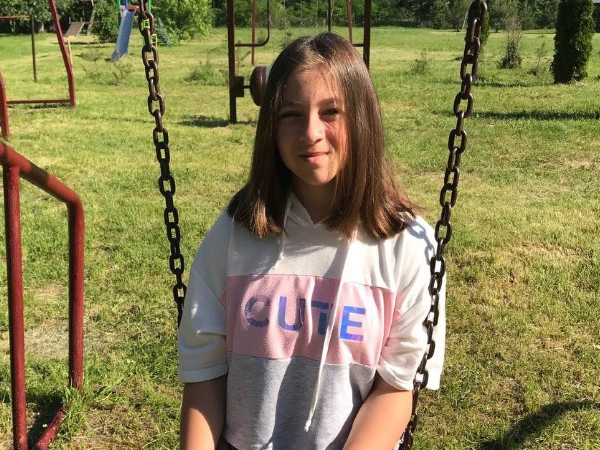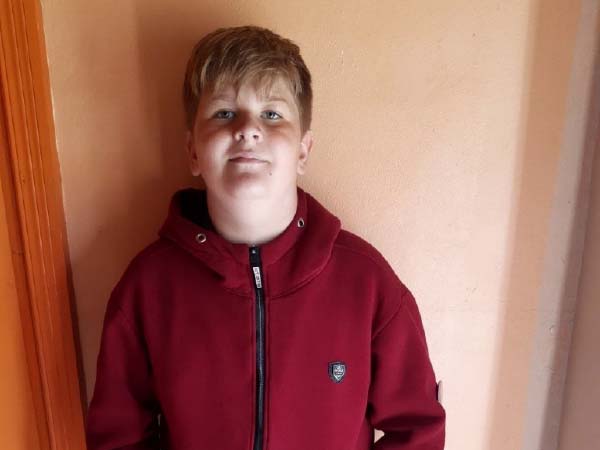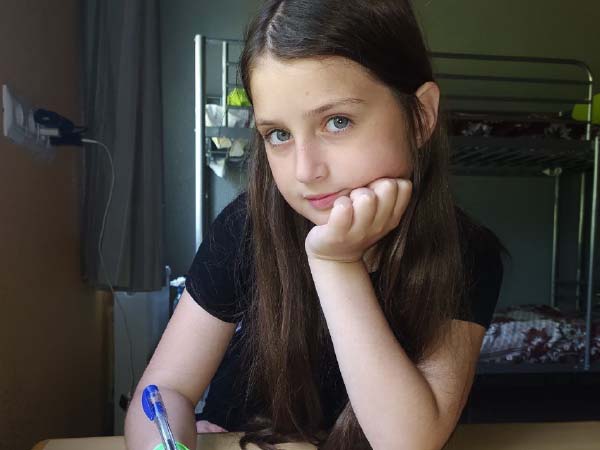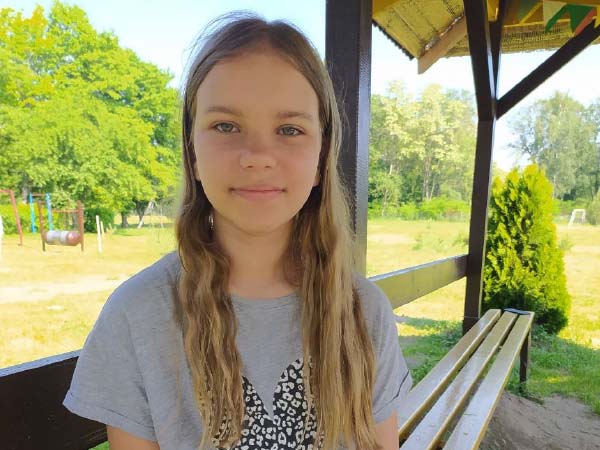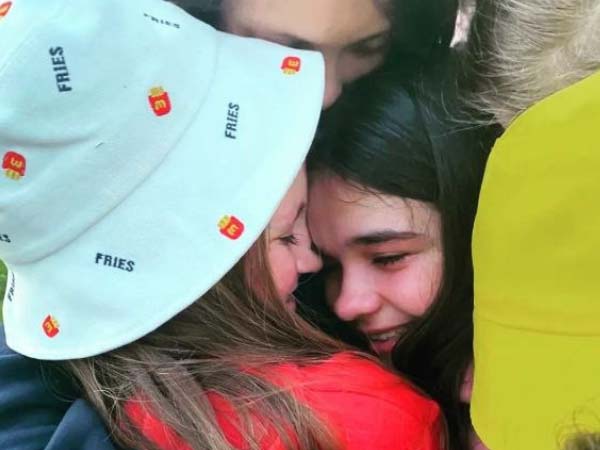 Testimony from Olivia (age 11): "I love coming to summer camp. I make new friends here, there are very interesting Bible lessons where we are taught to be good people, not to upset the Lord, not to steal, not to cheat, to obey our parents, to love Jesus. Adults spend a lot of time with us, they love us and are so attentive to us. After camp I still remember everything that happened there for a long time. Bible lessons stay in my memory for a long time and I try to be better and kinder. And this year I learned at camp how to tell other people about Christ."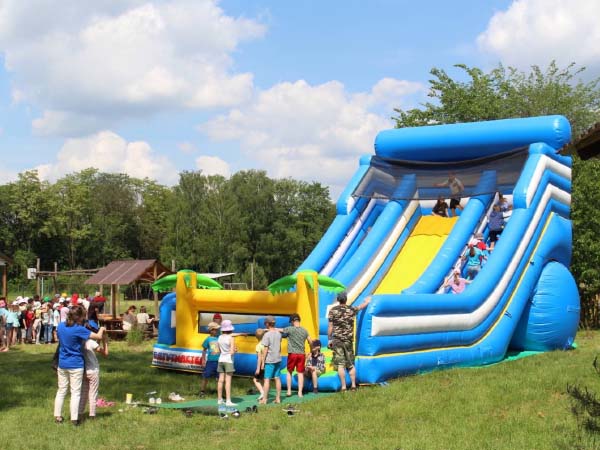 Testimony from Sofia (age 10): "I always look forward to summer and pray that I can go to camp. This is where I meet my friends. This year we talked a lot about how God teaches us to live, we studied the Ten Commandments. Each of them is very important to me, I try to follow them, but it is not so easy. They feed us very good here, make up different interesting activities and games and I really enjoy my time with our mentors. We can just talk to them about everything and pray together."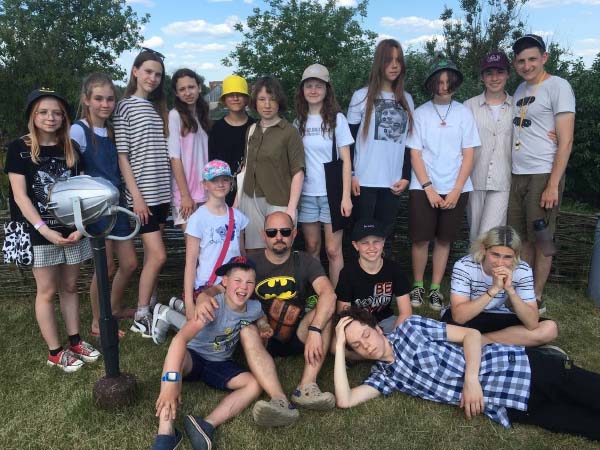 Testimony from Ivan (age 11): "This is my first time at summer camp. It's the best Christian camp for kids. I noticed that there are very different kids here. There are some who are doing well, but I met kids who have problems at home, no dad or mom, no good clothes, no good food at home. Our mentors taught everyone to be kind, accept everyone, be friends with everyone. There were very interesting Bible lessons that all children understood. I remembered well that Christ wants to help and save everyone, He calls sinners, because there is no way you can be good by yourself."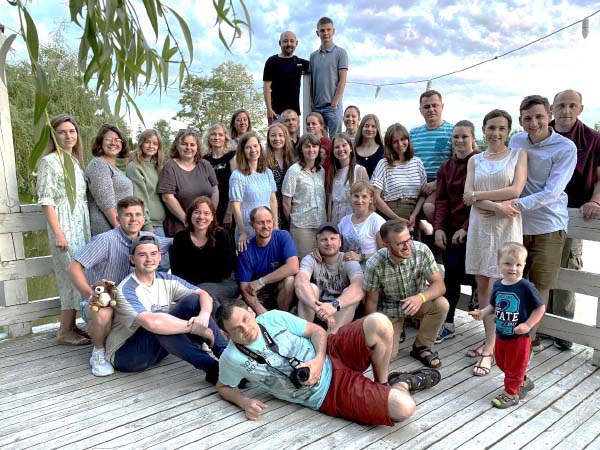 Testimony from Darina (age 11): "This was my first time at summer camp, and I liked that camp has a lot of activities every day and they are always different. The most memorable part of the camp was when the Postal Bible School came to visit us and gave us cotton candy and popcorn. Also, every day I did their Bible lessons and now they will send them home to me. Here I realized that I behaved wrongly before and did not keep all of God's Commandments or as we called them rules. Now I memorized them all and will try to live by them. At camp I learned how to work in a team, made a lot of friends, became more organized and independent. I will definitely come here next summer."
***
A Testimony from a Parent
"I would like to thank God first of all for giving such a wonderful opportunity for our children to have such a great vacation. Thank you so much to the camp management and everyone who was involved in the organization and preparation. Thank you for all of your time, energy and work to make our children feel comfortable, interesting, tasty and spiritually useful. It is a great and important effort, which has already borne fruit during this shift. May God bless and reward you."
— Andrew
---