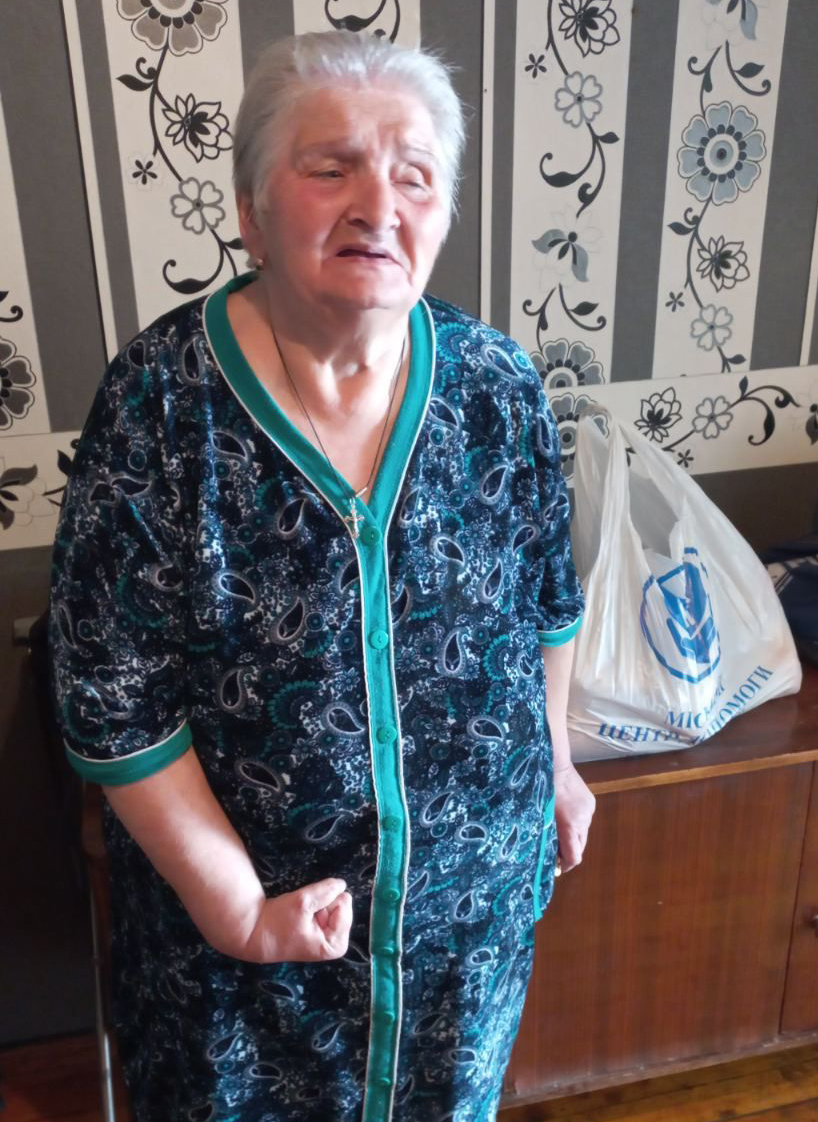 Can you imagine how Natalia must have felt? When members of an SGA-supported church in Ukraine walked up 11 flights of stairs in her apartment building to bring her a food package, she must have been overwhelmed with gratitude. Since Natalia is disabled, and the elevator in her building is not working, she had no way of accessing food or any other emergency supplies that she needs as the war rages on in Ukraine.
But God's people — like the paralytic's friends in Luke 5 — connected her with Jesus. As they took the steps to provide for Natalia's physical needs, they ministered to her hurting heart with the Good News of Jesus Christ. Now when she experiences fear every time an air raid alarm is on, Natalia sets her hope on the Lord. Praise God! He is faithful, and He never fails!
In a time of great uncertainty, God is bringing help, healing, and hope to the people of Ukraine through SGA-supported pastors, churches, a seminary, and SGA-sponsored Compassion Ministry. Be a part of God's incredible work with your generosity and prayer support.
Your gift of compassion helps struggling people with emergency aid that generally includes Scripture materials, food, medicine, warm clothing, and shoes.