Yegor Mikhalev
SGA-Sponsored Missionary Pastor in Yakutia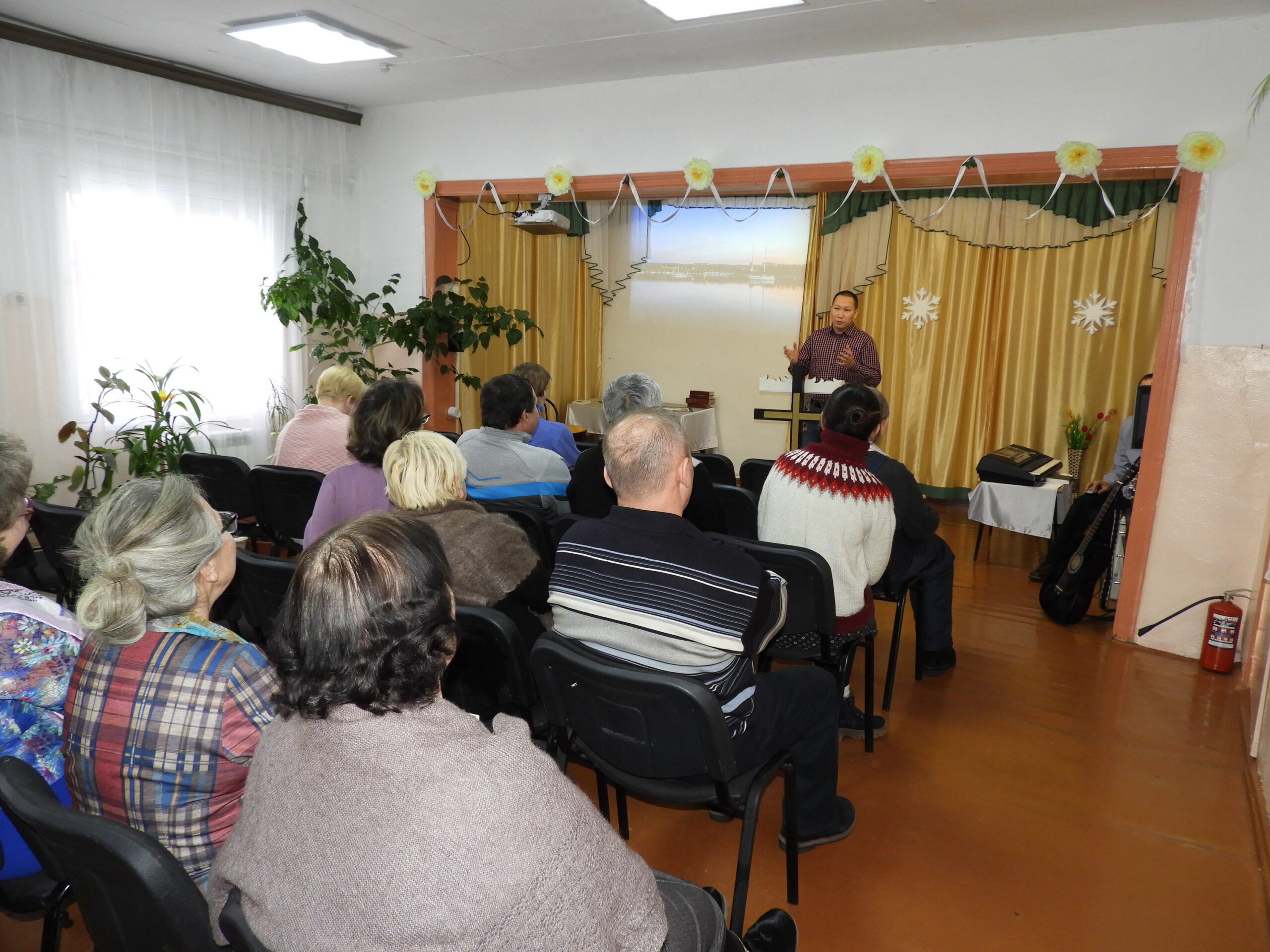 Earlier this year, our youth teams went on four trips to distant villages in Yakutia. The first team went on a four-day trip to southern Yakutia. For the first time, we reached the farthest southern villages – Neryungry and Chulman. After this, we visited Tommot and Nizhniy Kuranakh. There are small Christian communities in these villages, but over the last ten years many believers have moved out, and those who are left need spiritual support. We spent some time encouraging these communities, especially those in Chulman and Tommot where there are two rather young pastors who need help and support.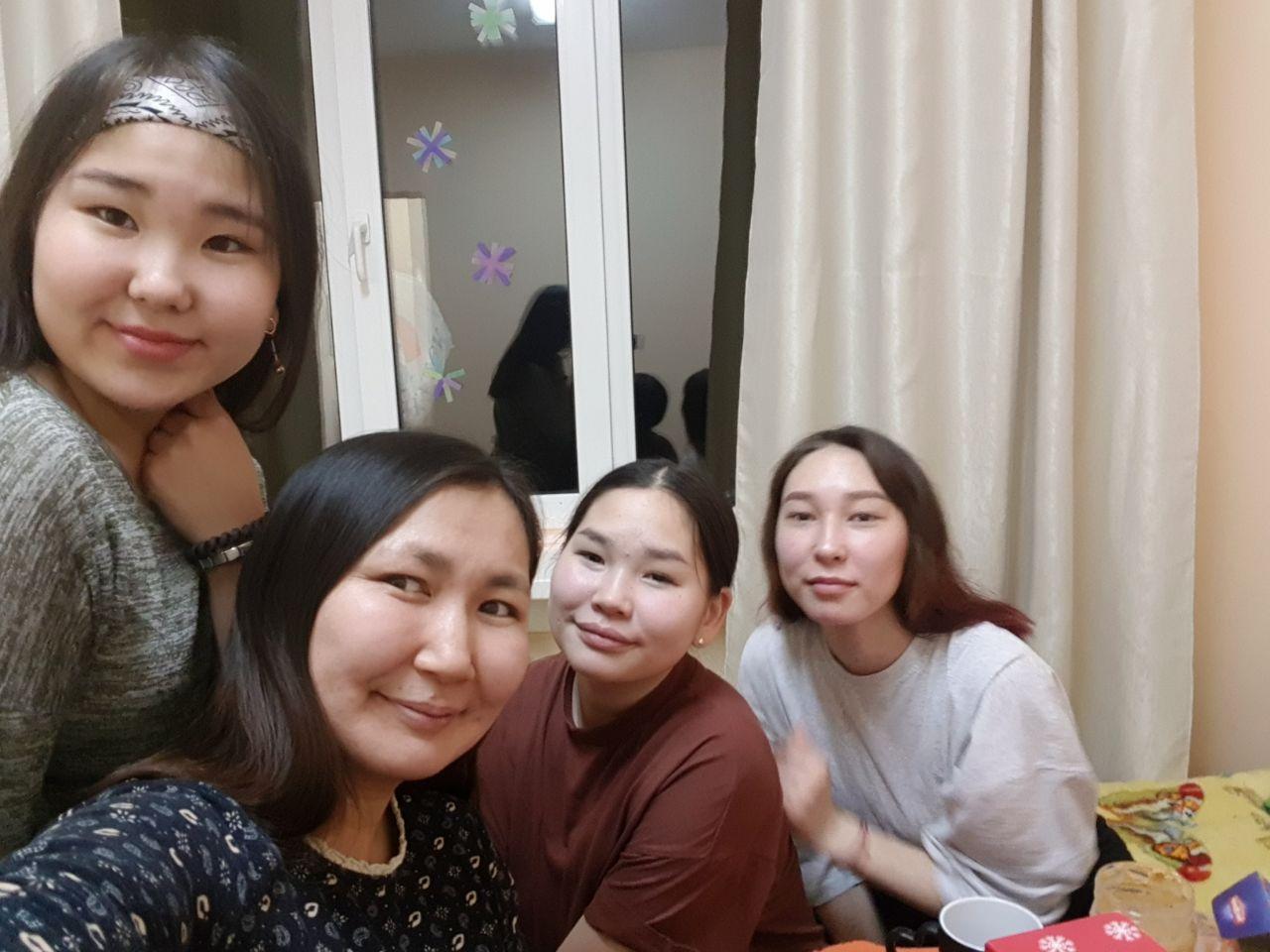 We also had the opportunity to share the Gospel with local young people. In Neryungry we made plans to meet our new Christian sister Olga, who is a student at a local college and received Jesus as her Savior after one of our summer youth camps. We planned to visit and support her, and tell the college students about Christ in the college dormitory. But the college authorities would not allow us to do it. So we started praying to God, and in a couple of hours He opened the doors of the dormitory to us! In addition, after meeting with us, the head of the dormitory let us invite other students and we spent an evening with them, telling them about Jesus!
In Nizhniy Kuranakh, we had a meeting with the youth. Most of them were believers. We had the chance to encourage a young brother named Artur who came to faith last summer, and a young sister named Dasha who received Jesus two years ago. Artur lives in Aldan, and Dasha lives in the village of Nizhniy Kuranakh. For them, our visit was very important because in their villages they lack fellowship with other young Christians.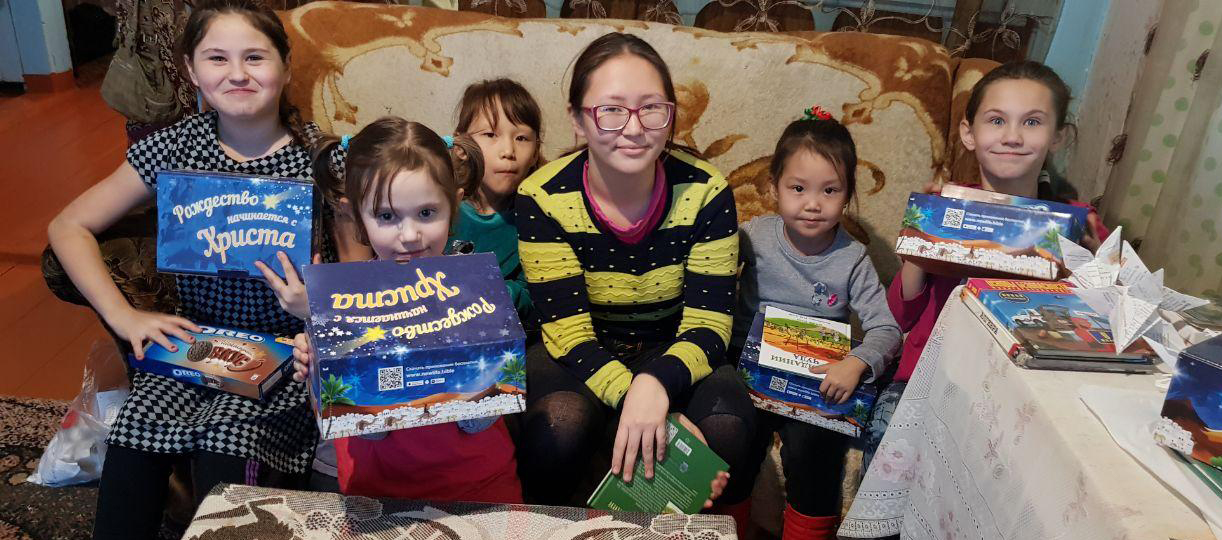 Our second youth trip in January was to Sinsk, a village in central Yakutia. Last summer our sisters held a several-day children's ministry playground in Sinsk, and this January was a great opportunity for the sisters to visit these non-believing kids again and to continue building relationships with them through the Gospel of Jesus Christ. The kids were so happy to see the sisters and listened to them very carefully, trying not to lose a word of what they were saying. If God allows, we would like to send our team of sisters to Sinsk again this summer.
In our next report, we'll share about the next ministry trips in February and March. Pray with us that the Gospel seeds planted will grow and take root with many coming to faith in Christ!