Here are three stories from a region in Ukraine where multiple stoves were provided to those suffering and in need during harsh winter temperatures.  Oleg, an SGA-supported missionary pastor, shares:
"I greet you in Jesus Name, my dear friends!
I want to share with you some testimonies about how the stoves have been distributed: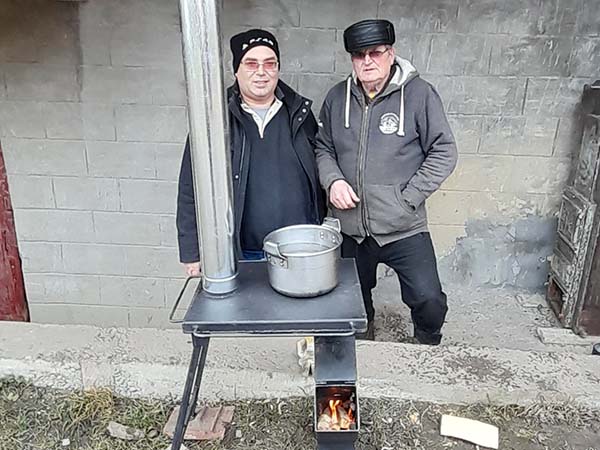 This man's name is Vladimir. About 20 years ago his wife divorced him and his children don't contact him either. Actually, he stays alone and his main income is a pension. Of course, this is not enough for a living. He stopped using natural gas, because it's too expensive for him to pay.  So, we decided to give him a stove. He is so grateful to you as now he can use it for cooking and for heating his home as well.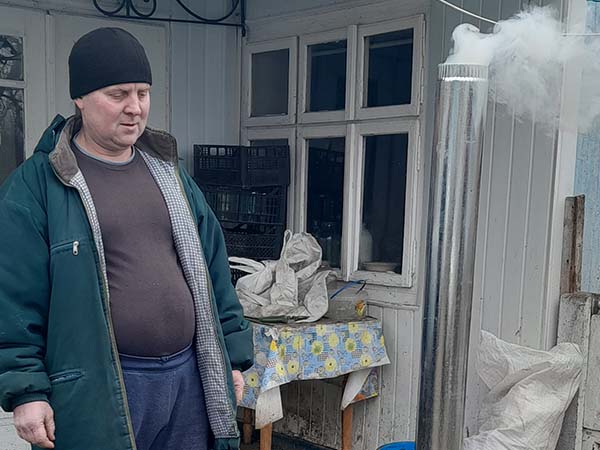 This man moved from Chernihiv and got married to a lady in our area. His name is Peter. His wife is expecting a baby now. It is very difficult for them—there is no work or certain earnings (because the border is closed, so he can't go to earn the money as he did before). And yet, it's harder when there is no power in the village. So, we could give them a stove also and share about Jesus. For them, this stove is a great blessing. Big Thank You on their behalf! They couldn't afford to buy a generator for their family, and here they got a stove, where they can cook.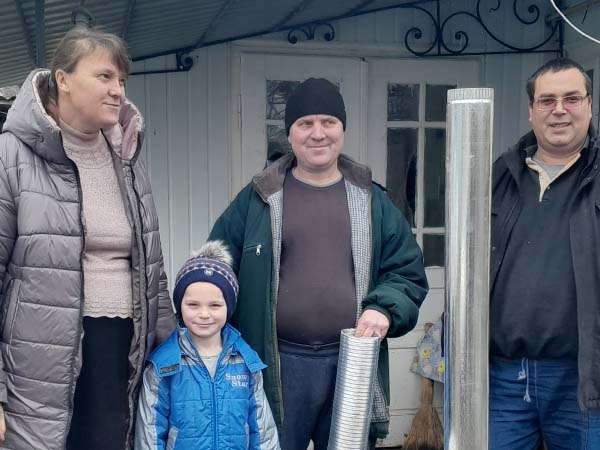 This big family also needed a stove, so we could give them one. These children live with their parents and in their village there is almost always no power.  Before they would use an old type of stove (Ukrainian one) where you'd need to have a lot of wood, but now, having this small and compact stove, they are so happy and thankful to those in America who care, who love them! The girls—Vitalina and Hope—were so happy even to stand near the stove and warm their hands. .
We are sincerely grateful for the sacrifice and desire to serve the families in our area. This is a lot of work, because today there are so many needs, and I think the stoves are just the right thing to get now!
May the Lord bless you all abundantly!
Oleg
In a time of great uncertainty, God is bringing help, healing, and hope to the people of Ukraine through SGA-supported pastors, churches, a seminary, and SGA-sponsored Compassion Ministry. Be a part of God's incredible work with your generosity and prayer support.
Your gift of compassion helps struggling people with emergency aid that generally includes Scripture materials, food, medicine, warm clothing, and shoes.