Christ Over COVID Stories of Eternal Dividends
Since SGA began the Christ Over COVID: Much Prayer, Much Power outreach in the spring, we have received an incredible number of wonderful reports from missionary pastors across Russia and her neighboring countries. We can't share all of them here—there are too many! But here are a few that powerfully tell the story of the difference your prayers and support are making as food parcels and the life-changing Gospel are distributed to those in great need.
A Lost Sheep Hears the Shepherd:
From Ryazan, Russia: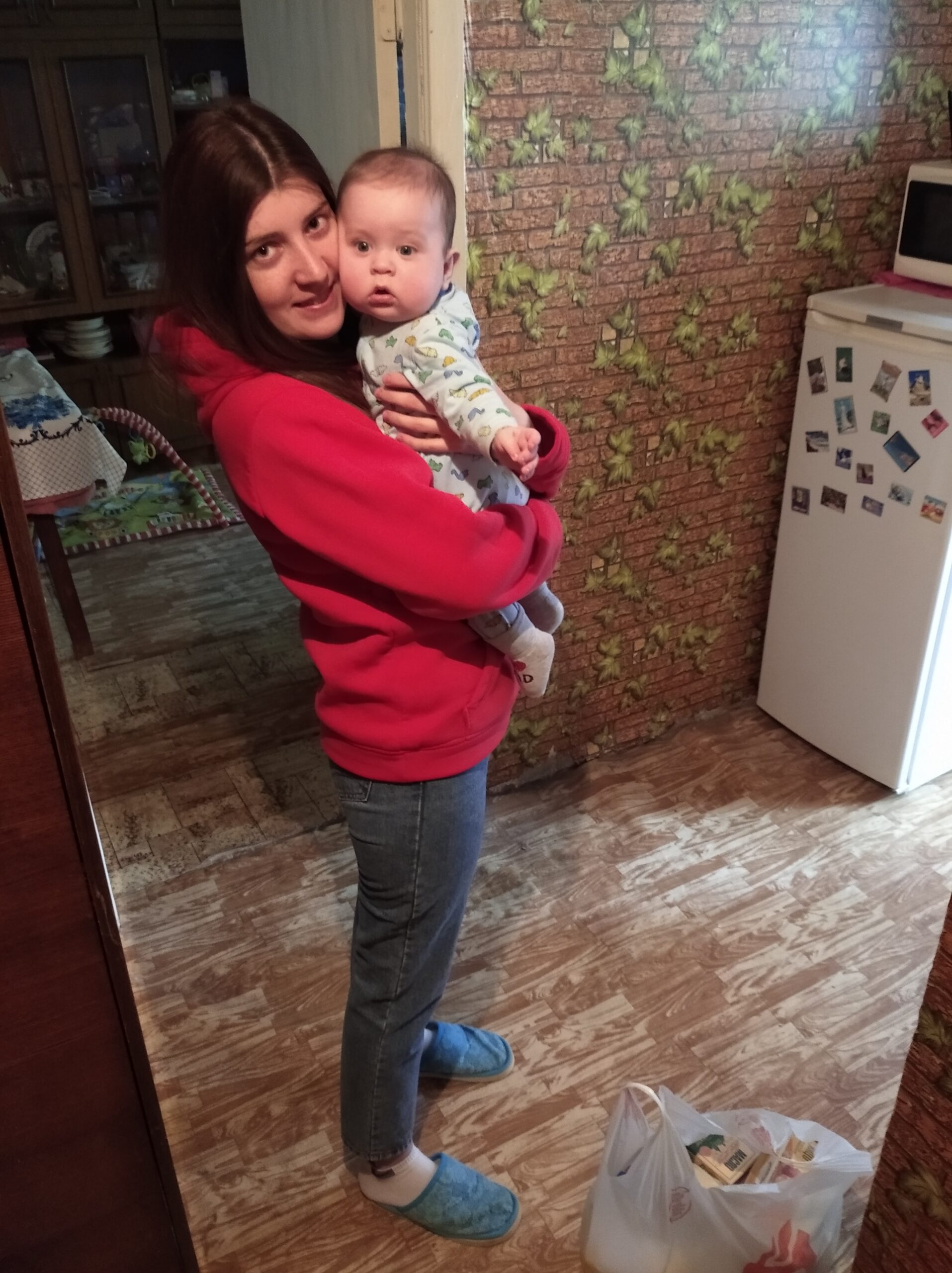 "We minister in one local orphanage and also work with social orphans (children from dysfunctional families). The ministry is very successful and is recognized by many parents. The girl in the photo went to our church for a long time when she was a teenager. She is from a difficult, dysfunctional family with no father around and the mother often drank. When the girl finished school, she left our city and began to live a troubled life. She met a man and gave birth to a child, then the father left her. The child was born with a severe hernia and had to have an operation. As a church, we prayed for the child and for the girl.
Now, she has returned with her child and her mother to our city and, knowing of their modest situation, we immediately visited them with a packet of food. They have very little money, and the girl was moved by our attention and care, since she had only heard about God's help. But now she has clearly seen it and was moved to the point of tears. We talked with her over the telephone and she was honest and open with us, saying that her heart is very heavy without God. She is thirsting for spiritual support and comfort. She understands that it is very hard to live without God and the church. This girl's mom has also become more open to hearing the Gospel and has been kind towards us. She stopped drinking and is helping her daughter raise and care for the little one. Currently, our relationship is developing and we are praying that soon this girl and her mom will come to the church!"
Orphans Found by God—Veronika's Story: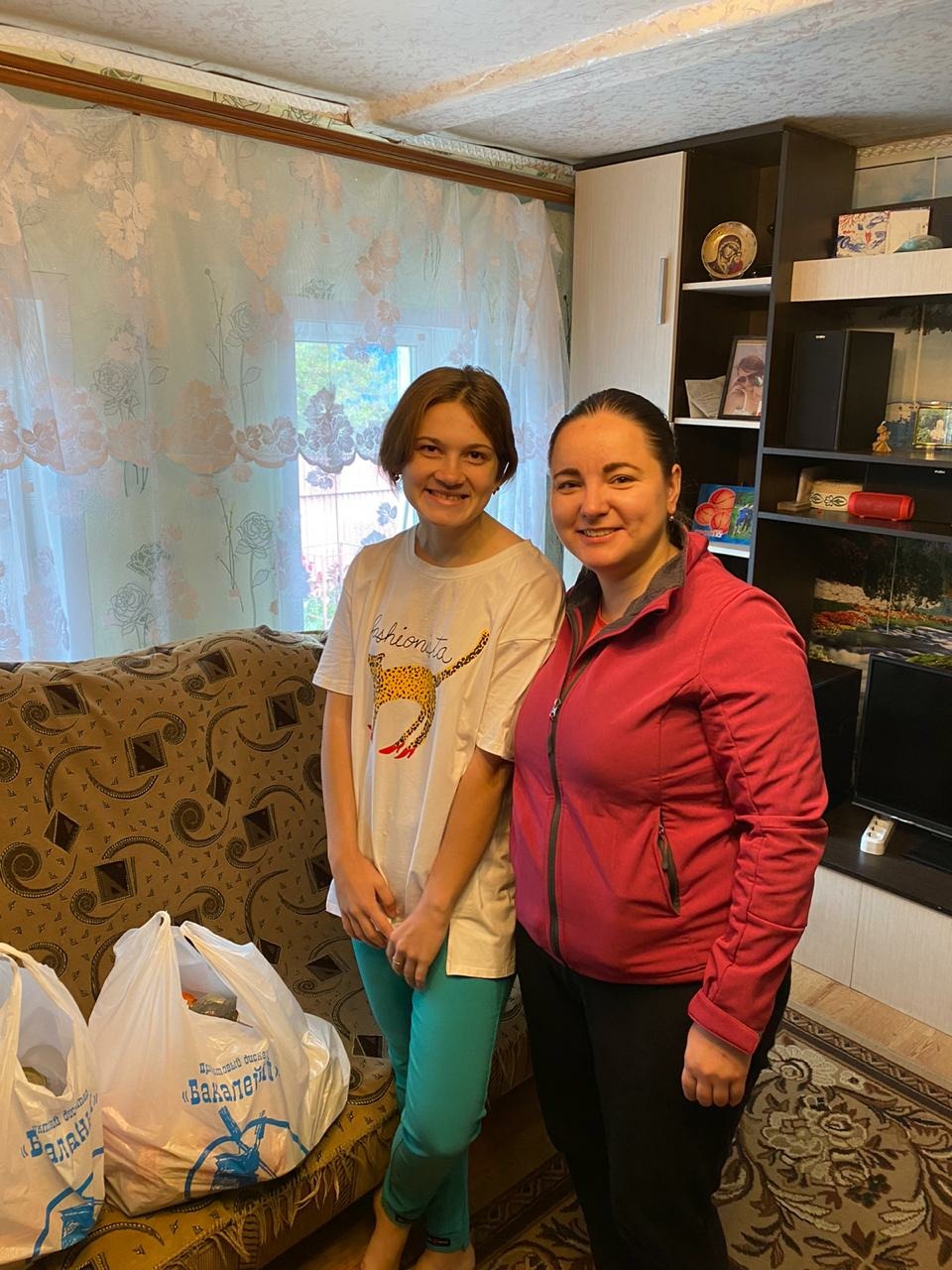 The lives of orphan children are hard. When a child is removed from a family due to dysfunction or the parents both die, their first response is to blame themselves.
They cry and pray that they will make it home somehow. Praise be to Jesus that churches minister to these orphans and bring them hope. Here is yet another amazing story of an orphan girl who graduated from the orphanage and returned to her family. And all she could think of is how to care for them:
"Our church—specifically the Orphans Reborn team—has known Veronika for a long time. She had been removed from her large family, and after graduating she returned home to care for them. She is now in charge, cleaning and cooking for them.
The family remains in poverty, as the children, who are under 18, have to work in order to provide food for themselves. They have lived without their mom's care for a long time and after their father comes back home from working in Moscow, they usually see him drunk.
Many have COVID-19 in the town where she lives. She was really happy to receive the food from us. Most of the time there is just no money to buy food, and they were running out of what had been purchased before. It'll be a great help for her and her two younger brothers. Veronika has heard about God and has been to church. She wants to read the Bible, and sometimes she does. We believe that God is working in her heart, and we see how she craves fellowship with believers, with whom she found love, friendship and support. We are thankful to SGA for the help!"
Church Youth Bless the Elderly in Georgia:
First and foremost, we are thankful to the Lord for during the time of crisis, He gives us patience and the opportunity to continue serving in His field! For several months, we have been continuing our ministry, visiting people at their homes. It is hard to explain the joy of those whom we visited, especially who are elderly. Particular attention was paid to providing material assistance to pensioners and people with disabilities. All in all, we distributed about 400 food packages. Our youth helped us with delivery, as the churches were located some distance apart from each other, so it required a lot of effort. Here in Georgia, this outreach was a great testimony for many unbelievers, since no one has received any governmental help, so it is hard to imagine how people could survive if not with our support.
The distribution process has made a considerable impact on unbelievers, making it the best preaching of the Gospel to the world. For example, in Tetritskaro, the people were in great shortage of food because of the lockdown. The church was able to send food to each needy family several times. When the isolation period ended, two families were looking for us and ended up in the Tbilisi Church. It was a total surprise for us! They have already been in the church for a couple of times now and expressed a desire to connect their life with the Lord! In the village of Sabatlo on the border with Azerbaijan, we made several visits, and unbelievers would invite us to their homes and asked us to pray for their needs.
In fact, some time earlier, our prayers for several unbelieving families were answered by the Lord and they will probably share about their blessings with others. Everything that was done could not have been accomplished without your help. Thank you so much! May the Lord reward you in His timing for all the goodness that you render to poor and less privileged families in a mutual effort with us!